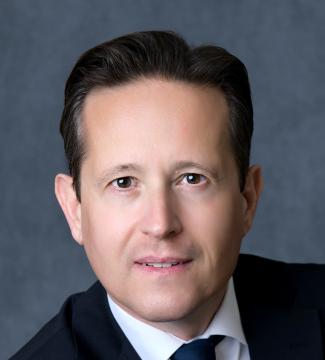 Senior Instructor of Finance
Finance
Adam J. Lesniewski is an international business leader with 20 + years of Wall Street and Investment Banking experience at an executive level with an extensive background in capital markets, sales and trading, investment management, and financial services across the globe.
In addition to teaching Finance at UC Denver Business School, Adam is the CEO & Chairman of an international investment management and financial services company specializing in helping institutional and individual clients identify and achieve their investment and financial objectives across multiple financial products: Cash, Equities, FICC, and Derivatives.
Adam holds a B.S.B.A in Finance with a minor in Economics and an MBA.  He has traveled the world extensively and has either lived or worked on six continents, speaks four languages, and holds four passports.  Alegria!
Finally, he is the founder and Chairman of the "Financial Freedom Club" at UC Denver Business School, a student-governed club focusing on teaching students the practical side of money.
Education:
B.S.B.A Finance University of Denver
M.B.A. Thunderbird, Global School of Management
Areas of expertise:
Finance
Money
Investments
Capital Markets
Banking
Publications:
Gill, Kinzey. "Financial Freedom Club Of CU Denver." The Sentry, May 04, 2022.
Romano, Analisa. "Denver-Area  Certificates of Deposit are yielding 'unheard of' rates, Colorado Bankers Say." The Denver Business Journal, Dec 1, 2022.