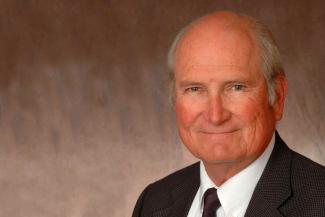 Senior Instructor
Business Analytics • Managing for Sustainability
Michael Harper's professional history includes working at Los Alamos National Laboratory, where research included nuclear containment at Nevada Test Site, micro-earthquake research, tsunami research, rock mechanics and fragmentation of oil shale, decision modeling, and Bayesian statistics. He was also vice president at Professional Geophysics Incorporated, where consulting included software development and project management.
Harper has taught at the University of Denver, Denver Seminary, Colorado School of Mines, and the University of Colorado Denver Business School. He holds a traditional approach that includes lectures to present tools, techniques, and strategy along with assignments to develop knowledge and skills. He also utilizes case studies or projects to challenge application in a business environment.
Education
PhD Operations Research and Statistics, Rensselaer Polytechnic Institute
MS Operations Research and Statistics, Rensselaer Polytechnic Institute
MS Mathematics, University of Tulsa
BS Geophysical Engineering, Colorado School of Mines
Areas of expertise
Operations Management
Research
Empirical research in perceived risk, inventory analysis, and business statistics
Publications and presentations
Most recent book: Operations Management Lecture Supplements
Most recent articles in 2004 and 2005 in the area of perceived risk published in International Journal of Service Industry Management, Journal of Air Transportation, andJournal of Financial Services Marketing.
Dr. Harper's Classroom Series of Videos. https://www.youtube.com/channel/UC54HFq60n3QrtC-gpkKkX7w/videos. 2017.
Awards
Outstanding Teaching Award, 2003, University of Colorado Denver Business School
Instructor of the Year – 11 Month MBA 2001, University of Colorado Denver Business School
Instructor of the Year – 11 Month MBA 2000, University of Colorado Denver Business School