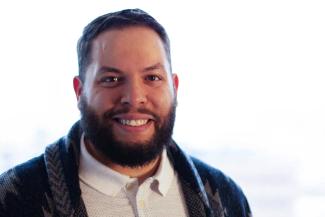 Instructor
Accounting
Omar Roubi is an instructor of accounting. He has a wide range of experience in teaching accounting courses covering introductory level financial and managerial accounting, intermediate financial reporting, upper level cost accounting, accounting theory, Canadian taxation, as well as MBA courses. In addition to his teachings Roubi has authored a digital textbook through Top Hat entitled Managerial Accounting: Enhancing Decision Making.
Roubi believes in an inclusive and light-hearted learning environment, while still covering the material in-depth. He relies on experiential learning and real-world applications to reinforce the material covered in his course offerings. He challenges his students to think about how this material can be used in accounting, business, not-for-profit settings.
Roubi is committed to offering the best lectures possible. Due to this he was named the Goodman School of Business undergraduate Professor of the Year at Brock University for 2017/2018.
Before joining the University of Colorado Denver, Roubi was a faculty member at Brock University in St. Catharines, Ontario, Canada since 2012. Prior to his academic career, Roubi worked in the US tax group of Grant Thornton's Dallas, TX office. After this he entered industry working for the corporate tax compliance group at Rent-A-Center, Inc. in Plano, TX.
Education
MS, Taxation, University of North Texas
BS, Accounting, University of North Texas
Publications and presentations
Managerial Accounting – Enhancing Decision Making, Top Hat
Awards
Brock University Goodman School of Business 2017/2018 – Undergrad Professor of the Year
McMaster Student Union Teaching Award nominee: Top in faculty of Commerce as voted by students for Fall 2017 semester
Goodman School of Business Operating Seed Award: 2017
Affiliations
American Accounting Association
Texas State Board of Public Accountancy
Canadian Academic Accounting Association