This four week, online course for managers and new data professionals offers a broad-based, but gentle, introduction to the rapidly expanding disciplines of analytics and Big Data in the energy and commodity industries. The course focuses on developing quantitative data literacy and establishing the foundation of analytics, algorithms, and models. You will be able to comfortably discuss the issues, impacts, and tools of energy analytics.
Schedule and Curriculum
This program will offer an overview of Big Data and energy analytics, including the roles of management, and demonstrate the link to corporate performance indicators and operational efficiency. Access course syllabus.
The next course will be offered in the Spring 2022 semester:
Class meetings will occur online via Zoom every Friday from 11:00 a.m. - 12:30 p.m. MT during the four-week course. 
Course topics include:
Introduction to Big Data
Data is the new currency
Prediction and predictive analytics
Industry case studies in energy and commodities
Take a look at the syllabus for the course
About the Instructor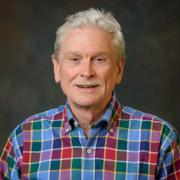 Tim Coburn, Ph.D., has a career that intersects various aspects of the energy industry, including oil and gas, renewables, coal, transportation, electricity, infrastructure, and human factors. In addition to his extensive research in energy analytics, Dr. Coburn has worked for Phillips Petroleum, Marathon Oil Company, and the National Renewable Energy Laboratory. Dr. Coburn has held professorship roles at numerous universities and is an instructor for CU Denver's Masters in Global Energy Management.