You're in good company.
A powerful, 26,000+ strong alumni network of your peers
The Business School Alumni Network (BSAN) offers exclusive programs and opportunities for our alumni, so you can keep learning, growing, and creating meaningful connections long after graduation. Take advantage of your powerful Business School alumni community and connect with fellow Lynx today.
Contact Us​     Find Faculty      Sign up for News
Engaging networking and social events
Career and professional development resources
Lifelong access to exclusive perks and benefits
Leverage your resources and advance your career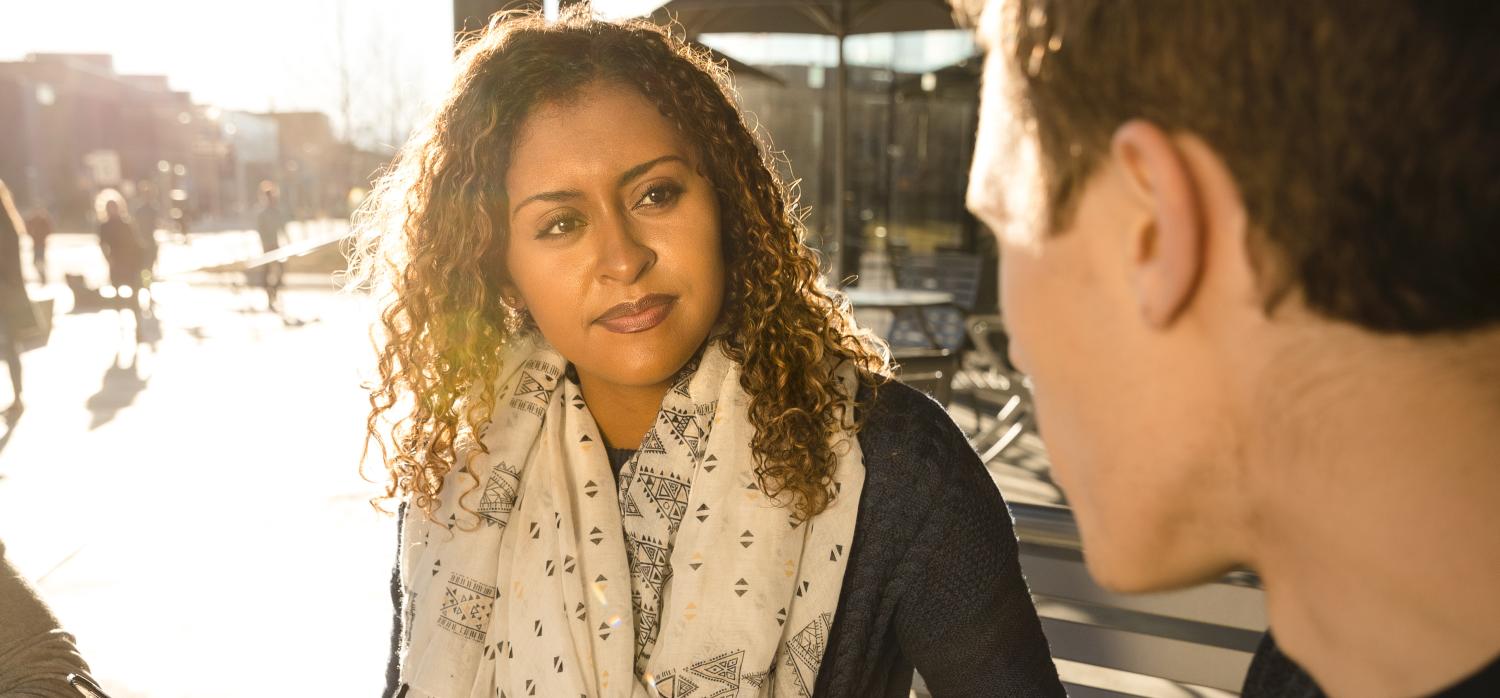 Being a Career Mentor is more important now than ever. Many students who are getting ready to graduate are looking for help with resumes, networking, as well as advice about what I wish I would have known when I was in college. You can provide a safe space for CU Denver Business students to pose their career questions and give guidance that will help build confidence as they enter the workforce.
 
How it works:
Students and mentors complete a survey about themselves and their backgrounds.
We match students and mentors based on similar interests and backgrounds, or what's important to them.
Once you are matched with your mentee(s), you both decide how and how often you want to connect.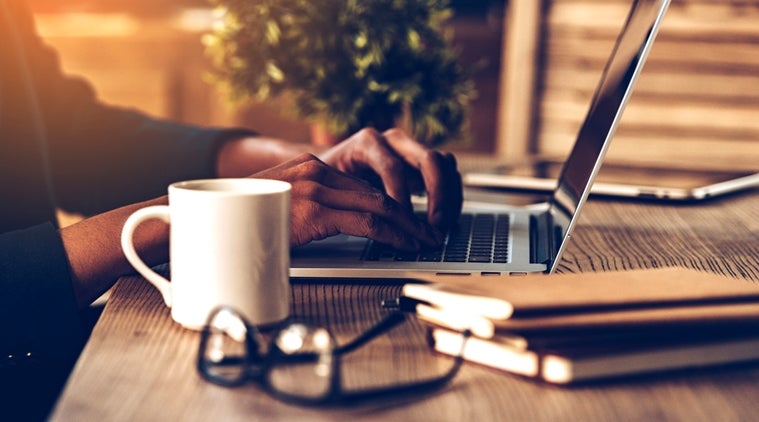 Looking to brush up on your professional skills and become a thought-leader in your field? In our webinar series, you'll hear from Business School alumni and local industry experts who offer concrete strategies and compelling insights to sharpen your skills and continue your professional growth.
Explore topics like salary negotiation, resume tips, personal branding, networking tips and much more. The best part? Our webinars are recorded and available for on-demand viewing at your convenience.
Get curated content straight to your inbox
The BSAN quarterly e-newsletter is a curated collection of news, stories, and opportunities to keep you learning, connecting, and growing in your career. Catch up on previous issues and make sure you're signed up.
Follow us on social
Business School social channels are a great way to stay up to date on news, announcements, and events. Follow us:
 Facebook |  Twitter |  Instagram |  YouTube |  LinkedIn
Join our group
With over 4,500 members, our private LinkedIn Group is a hub for you to directly connect with other alumni. In the group, we announce upcoming events, jobs, networking opportunities, and more.
Business Career Connections (BCC) offers career coaching, networking, job opportunities, and professional development training to all alumni for life. We also provide a suite of tools and resources to help you in your job search, no matter your experience or expertise. 
Check out these quick 10-minute career tips videos by BCC Director and industry expert Sue Wyman to stay on top of your game and move ahead in your career.
We host a variety of networking, social, career-focused, online or in-person events year-round including:
Career Edge Webinars
Speaker & Panel Events
Career and Professional Development Workshops
Networking & Social Events
Want to reconnect with your classmates? Seeking alumni who can collaborate on a business idea? Just looking for friends who share common ground? Affinity groups are a great way to connect with alumni who share your interests.
---
Global Energy Management
We believe in a brighter energy future and our role in making it a reality. 
stay in touch with old friends and connect with new ones
find jobs or recruit for your company
attend exclusive events, and more
GEM on Facebook      GEM on LinkedIn
---
Health Administration
MS, MBA, Executive MBAs in Health Administration are invited to join the Colorado Health Administration Alumni Association (CHAAA), a very active alumni group dedicated to: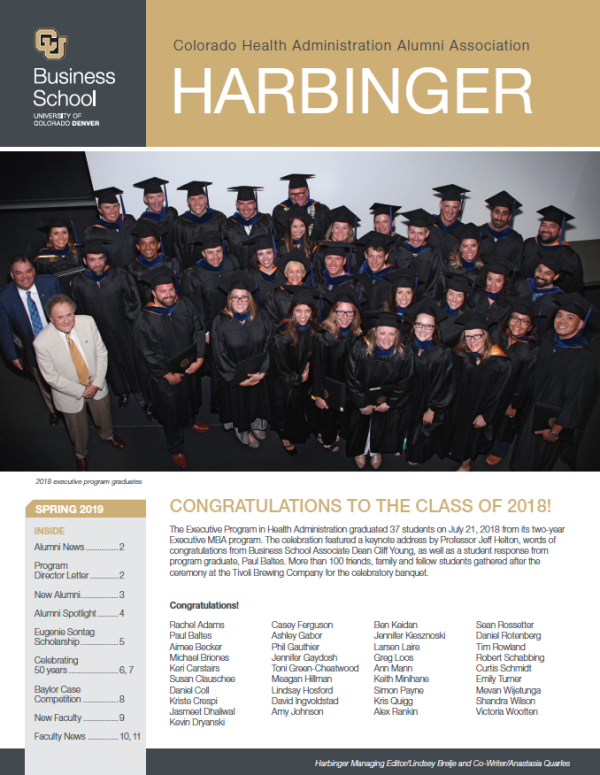 View our most recent issue of the
Harbinger Newsletter
supporting networking in the healthcare industry
continuing education for its members
providing career support
supporting the Health Administration programs at the University of Colorado Denver
Contact Lindsey Brelje to learn more and join.
CHAAA on LinkedIn      UCDHA Facebook      View the CHAAA Harbinger Newsletter Archive
Explore our diverse MS, MBA, and professional development programs from the Business School you already know and love. Whether you're looking for an advanced degree or simply looking to brush up on or gain new skills, we offer evening and online class options so you can fit school into your life, not the other way around.
9 Master of Science degrees
4 MBA programs
Certificate and non-degree programs 

"One of the core tenets I try to live my life by is, "provide value to others and expect nothing in return." During this coming year as Chair of the BSAN, I look forward to help drive tremendous value through programs and opportunities for our alumni to keep learning, growing, and creating meaningful connections long after graduation."
– David Heisler, BSBA '17, BSAN Chair
David Heisler, BSBA '17, Chair  
David oversees all aspects of the Alumni Network Committee and functions. 
Tyghe Boone-Worthman, MBA '15, Vice Chair of Communications  
Tyghe helps engage alumni through various communication channels including email messaging, social media, and the Newsroom blog.
Mason Kolbe, MBA '18, Vice Chair of Engagement  ​
Mason engages alumni to volunteer with the Network and assists in the development of recruitment messaging.
Allison Wozniak Clymens, MBA '16, Vice Chair of Events  
Allison assists in event logistics as well as identifying speakers, themes, other event opportunities, cross-campus events where a partnership is appropriate.
Volunteer with the BSAN Committee
The BSAN Committee meets once a quarter to plan meaningful and engaging programs and events for fellow alumni. We welcome help with:
Event planning, organization, and execution

Communication, including message-building and distribution

Strategic planning, including helping set the goals and direction of the Alumni Network

Fresh ideas on how to provide events and resources that our alumni need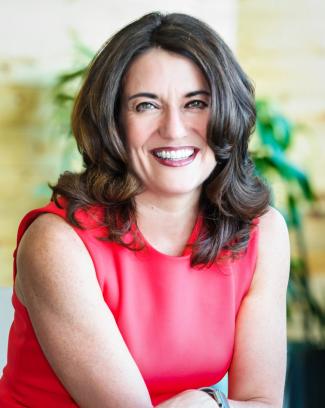 "My time with CU Denver provided the perfect foundation for my career."
– Kelly Brough, Professional MBA '89, President and CEO of the Denver Metro Chamber of Commerce