A top-ranked health administration program
AT A GLANCE
    Credit hours: 45
    Full-time, part-time
   GMAT/GRE optional
    6:1 student-faculty ratio
    Start terms: fall and spring
    Complete in as little as 2 years and up to 5 years
The oldest CAHME-accredited program in the Rocky Mountain region
As an evening program located in the heart of Denver, your education will be both business and health-focused. As a part of the Business School Alliance for Health Management (BAHM), we are among a small group of top-ranked institutions, including Harvard, Northwestern, and University of Pennsylvania – Wharton.
Administrative Residency and Fellowship
As a CAHME-accredited institution, our Health Administration students are eligible to apply for prestigious administrative one-year residencies or two-year fellowships during their final year. This program is suited for students with limited health work experience. It is rotation-based and/or project-based in healthcare organizations around the country. You'll gain experience across a number of business areas within the healthcare system. This opportunity often leads to a permanent position.
The Health Administration MBA program provides a strong business foundation for healthcare professionals to excel in administrative or policy roles within healthcare organizations. Our competitive Health Administration MBA program brings in a diverse set of students from a wide variety of backgrounds from pharmacists to physicians to entrepreneurs. You'll receive the benefits of an MBA applied directly to healthcare systems and policy. Highlights of the program include:
A field study built into the curriculum to give you practical experience
Strong ties to the health community in Colorado and across the nation at hospitals, HMOs, medical group practices, and consulting companies
Flexibility to work full-time while completing the degree with evening class options
Three specialization options to customize your degree to help you stand out in a sea of applicants
Real-world experience is a requirement for this degree. Through the capstone health field study course, you'll relate your classroom knowledge directly to problems facing hospitals and other healthcare organizations.
The Health Administration MBA consists of 45 credit hours total and is accredited by the Commission on Accreditation of Healthcare Management Education (CAHME). Our classes have an emphasis on group-based work, where you'll apply your education directly to industry problems in a capstone health field study course.
MBA core (24 hours)
Five MBA core classes are entirely health-focused, and the remaining three core courses give you a strong business foundation. Course topics include:
Healthcare leadership
Data analysis
Healthcare law and ethics
Accounting
Healthcare marketing
Applied health economics
Financial management
Healthcare strategy
Health administration core (15 hours)
The health core classes help you understand the healthcare landscape and policy shaping the industry today.
Healthcare systems
International health policy and management
Healthcare operations management
Healthcare quality and outcomes
Health field studies capstone
Health field studies capstone
Health field studies capstone
Taken in the last semester of your degree, you'll be matched with a healthcare organization. Past projects have included working directly with CEOs of hospitals on feasibility studies for high-impact decisions.
Health administration information technology elective (3 hours)
It's impossible to separate data from healthcare. With this course, you'll be able to understand how to make decisions based on data to create holistic pictures of patients, treatments, communication, and health outcomes.
Health information technology OR Management healthcare information technology
Health administration electives (3 hours)
Additional coursework can be tailored to your interests and include special topics like:
Building biotechnology
Leadership in new ventures
Profiles in healthcare
International health policy
Travel study
Business Intelligence in healthcare
You can add a specialization to your MBA in Health Administration degree by focusing your electives on one area. The following specializations are available.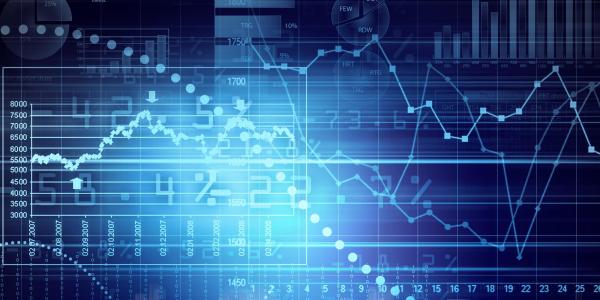 Financial Health Management
This specialization is designed for anyone either currently working or would like to work in the finance area of a healthcare organization. Subjects include accounting, financial modeling, macroeconomics, and security analysis.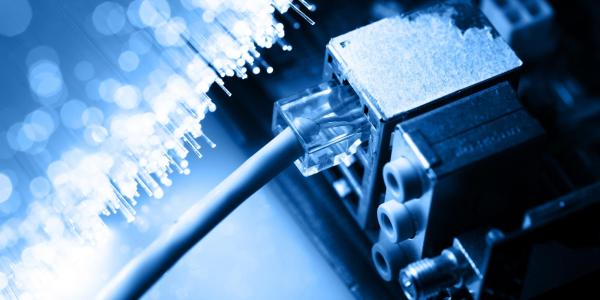 Health Information Technology Management
You'll learn about the evolving role of IT in healthcare, the applications for delivering healthcare with reduced cost and increased quality, utilizing effective knowledge management systems, and the security and privacy issues associated with health information.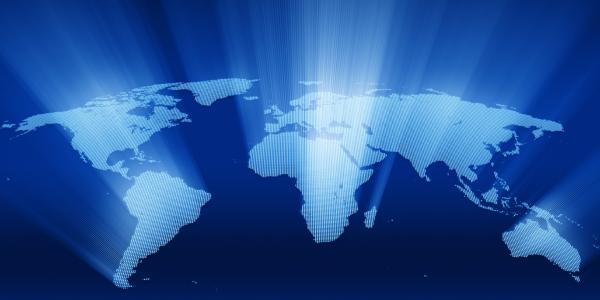 International Health Management and Policy
In this specialization, you'll focus on global health issues. You'll learn about international health policy and global health systems with an option to complete an international health travel study. Countries students have visited in the past include India, South Africa, Indonesia, Australia, and Thailand.
Healthcare is an industry with high growth potential that will continue into the future. Health administration professionals work to administer, lead and manage healthcare systems, such as hospitals, hospital networks or large healthcare systems. Careers can be found in both private and public sectors.
Health Administration Job Titles
Account Executive
Admissions Director
Business Analyst
Case Manager
Claims Specialist
Director of Nursing
Director of Operations
Health Facilities Surveyor
Healthcare Administrator
Hospital Administrator
Medical Associate
Medical Records Director
Patient Access Supervisor
Program Director
Visit our Careers page for more detailed information on the resources available.
Competency Model
Health Administration
1: Relate Efficaciously
1a:  Work effectively in teams and understand the importance and diversity of members in all group settings
1b: Manage working relationships including self-management and interactions with others.
2: Communicate Effectively
2a: Speaks and writes in a clear, logical, and grammatical manner in formal and informal situations
2b: Uses communication skills effectively to prepare cogent business presentations and facilitates group synergy
2c:  Comprehends basic healthcare and medical terminology
3: Think Critically
3a: Demonstrates knowledge and use of basics business practices including
Financial and managerial accounting practices, including preparation of budgets
Economic analysis of firm performance and operating environments.
Principles and processes of highly efficient and effective organization
3b:  Analyzes, creates, and implements plans to improve the quality of patient care.
4: Lead Purposefully
4a: Collaborate effectively within diverse business teams, leveraging teamwork and leadership skills to make strategic decisions including
Identifying marketing opportunities in a business situation and applies sound theory and principles to capitalize on the opportunity
Developing and implementing a competitive business strategy, which includes considering the business, demographic, ethno-cultural, political, and regulatory implications of decisions
Analyzing information technology alternatives to support healthcare initiatives
5: Evaluate components of the U.S. Healthcare System
5a: Explain the basic characteristics and functions of the U.S. healthcare system and how they compare with other healthcare systems around the world.
6: Behave Ethically
6a: Evaluate ethical dilemmas of healthcare management by applying appropriate theories and principles to the assessment of divergent perspectives in the decision-making process.
7: Advance Professionally
7a: Promote and manage their own career progression (identifies career paths, strengths, and skill gaps, and creates plans for self-development)
Tuition
The cost of tuition is different for in-state and out-of-state students.
Residents of western states may qualify for in-state tuition if they are pursuing this degree. The Western Regional Graduate Program (WRGP) requires that students maintain current residency of WRGP state until degree completion.
Scholarships
Scholarships are available for students. The Business School offers a recurring scholarship opportunity for applicants based on merit at the time of admission.
Health Administration Scholarship
As funds are available, the program awards one-time scholarships to incoming students with exceptional merit. No application is necessary and qualified applicants will be contacted directly if they are considered.
Prospective students (not yet admitted):
Preferred Applicant Scholarship—$3,000
Effective beginning Summer 2023, this scholarship is awarded to high-achieving incoming graduate business students based on undergraduate GPA (3.60+) and/or your GMAT (610+) or minimum GRE of (155v /160q) scores. This scholarship is automatically awarded until funds are exhausted so your early application is encouraged. Newly admitted and continuing students are not eligible. Contact an
enrollment manager
prior to submitting an application to check eligibility. Awarded over 2 semesters, $1,500 each.
Newly Admitted and Continuing Students:
You can apply for additional scholarships every semester of enrollment. Some awards may be specific to individual programs or enrollment in specific courses. Certain specializations including risk management and insurance, commodities, and entrepreneurship have additional scholarship opportunities.
Application Checklist
$50 domestic, $75 international application fee
 Online application
 2-3 letters of recommendation
 GMAT/GRE score if required
 Official transcripts from each college or university attended
Four short essays
 Resume
 TOEFL or IELTS score—international applicants only
We admit students for a fall, spring, or summer start. Admissions are made on a rolling basis, meaning decisions are made as applications are completed.
Application Process
Applicants are required to submit all application materials. Interviews are a part of the admission process. Because of the program's competitive nature and limited space, we strongly recommend submitting your application as early as possible.
You can check your admission status online through the account you created for the online application. Within two to three weeks from submission of all materials, you will be notified if you are moving forward in the admissions process.
Admission Requirements
Applicants must have completed an undergraduate program at an accredited United States college or its equivalent in another country.
No work experience or formal business education is required for admission.
The GMAT/GRE is not required for this program
The Health Administration MBA does not require GMAT or GRE scores for their degree program as part of the graduate admissions requirements. The requirements are a cumulative GPA of 3.30 or better from a US accredited four-year undergraduate institution or the successful completion of a graduate degree, and three or more years of full-time professional work experience.
However, if you received your bachelor's degree with a grade point average of less than 3.30 or have less than 3 years of professional work experience, you will be asked to submit a statement that outlines other indicators of exceptional motivation, such as solid upper-division performance, GMAT or GRE scores, and other relevant professional experience. The MBA in Health Administration admissions committee may require a minimum GMAT or GRE score for students that do not automatically qualify by GPA and prior work.
For any questions, please contact our admissions team at bschool.admissions@ucdenver.edu or call 303-315-8200.
International Students
International graduate applicants must have their academic credentials evaluated by either Educational Credential Evaluators (ECE) or World Education Services (WES). If you have already had an international credential evaluation from another company, please contact CU Denver International Admissions at intldocuments@ucdenver.edu to determine whether it meets our requirements.
To meet the English Language Proficiency (ELP) criteria, you must showcase your proficiency through different exemptions or an English Language Proficiency test (TOEFL, IELTS, PTE or Duolingo). 
To determine English Language Proficiency (ELP), you must complete one of the following criteria. Please note for Business School graduate programs the minimum TOEFL score requirements of 83 (IBT) or 560 (PBT).
Dual degree options for the Health Administration programs include any Master of Science program at the Business School. We design a specific degree plan so you get through both programs as quickly and cost effectively as possible. Eligible Master of Science programs include:
MS Accounting
MS Business Analytics
MS Finance and Risk Management
MS Global Energy Management
MS Information Systems
MS Management
MS Marketing
MS Taxation
If you are applying for two degrees through the CU Denver Business School, you will only need to submit one application. For more information about dual degree options and the application process, please contact BSchool.Admissions@ucdenver.edu.
The health administration program has limited spots available.  Once your application is submitted and complete the admissions department will forward your application to be reviewed by the MBA-HA committee.  After your application is reviewed and if you meet the admission criteria you will be invited to interview within 2-3 weeks from the application deadline date.
Fall
Domestic Applications
Priority: April 15
Final: July 15
 International Applications
Priority: March 15

Final: May 15
Spring
Domestic Applications
Priority: October 15

Final: December 15
International Applications
Priority: September 15

Final: October 15
90%+
job placement over the past three years
700+
health field study projects have been completed for Colorado healthcare organizations
Graduates are CEO, CMO, or COO of hospitals and healthcare organizations in Colorado including: Good Samaritan Medical Center, Medical Group Management Association, Kaiser Permanente, Swedish Medical Center