Tailor your MBA to fit you
AT A GLANCE
   Credit hours: 45
   2+ years, part-time
   Evening and online
    8 or 16 week courses
    Start terms: fall, spring, summer
   GMAT/GRE Optional
One size does not fit all. 
Tailor your MBA to fit you. With more specialization options than any other part-time or full-time MBA program in Colorado, your degree matches your lifestyle and career goals. Take classes in the classroom or online. You can also complete the degree fully online. We give you the power of choice.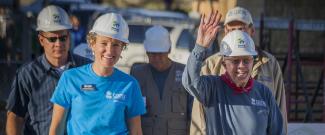 "Being able to go to school and get my MBA at night, and then being able to put what I was learning into practice literally the next day, was the most important way to learn and understand how to manage and lead."
           
– Heather Lafferty '05
Executive Director and CEO
Habitat for Humanity Denver
Our Professional MBA provides built-in flexibility for you to explore your interests, while still giving you a solid business foundation applicable to every industry or discipline. You can also customize your MBA by taking advantage of your elective hours to complete a specialization. With 12 hours of electives, you can choose from over 100 electives to hone your skills. Program highlights include:
Our downtown Denver location provides access to business leaders and experiences.
Career and professional development opportunities are available every week through guest speakers, panel events, career fairs, and exclusive internship opportunities.
Flexibility and convenience built into the program that allows you to take classes in our downtown location or online.
15 specialization options give you a way to customize your degree to your interests. Six of the options are available completely online.
You'll have full access to our Business Career Center team for life. With over 10 years of recruiting and advising experience, they'll help you navigate your way through the corporate recruiting process. Our connections to over 300 business partners provide exclusive opportunities to network with industry leaders. Their services include:
 Career workshops – perfect your resume, LinkedIn profile, and job search process
 Individual appointments – explore what your personal career path looks like, review your resume, or schedule a mock interview
 Career events – hone your networking skills and meet hiring managers from top companies
 Job announcements – monthly emails with the latest job and internship opportunities specific to your degree
The Professional MBA consists of 45 credit hours total, broken down into a core, elective/specialization, and an international business elective.
Core courses (30 hours)
Business fundamentals are important for future leaders. We've chosen areas that you need to be successful in managing teams, no matter the organization or industry.
Leadership
Data analysis
Law and ethics
Accounting
Marketing
Information systems
Economics
Operations
Financial management
Strategic management
Specialization/elective courses (12 hours)
Most students use these hours to build out one of 15 specializations to dive deeper into one area. We offer hundreds of classes to customize your degree. Review the next section for more information on those specialization options. You also have the option to choose electives to explore your interests and dive deeper into the areas of business you are most interested in. Below are a few electives to choose from:
 Predictive analytics
 Financial modeling
 Negotiation skills
 Project management
 Business intelligence systems
 Digital marketing
Fraud examination
Cybersecurity
Corporate Risk Management
Partnership taxation
International entrepreneurship
International business (3 hours)
To fulfill this requirement, you can either complete an international class in Denver or participate in a course abroad. Our international courses focus on live case studies and international consulting projects to get you hands-on experience. Past trips have taken students to Cuba, China, London, and Ireland.
Specializations require 12 hours of related coursework and can be added or changed throughout your program.
Accounting
Learn to interpret accounting information, tackle complex problems and communicate information to investors, creditors, managers and other organizational decision makers.
Bioinnovation and Entrepreneurship
Taking advantage of Colorado's biocluster and a collaboration with faculty at the Anschutz Medical Campus, this offering is geared towards helping bioentrepreneurs achieve commercial success.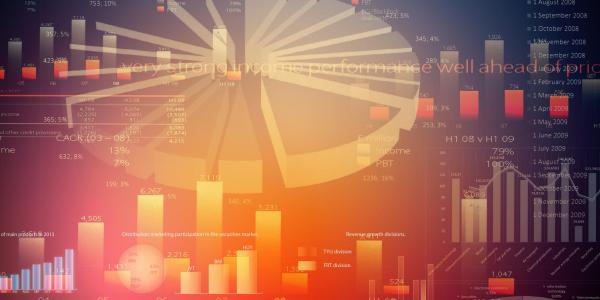 Business Analytics
This specialization trains you in forecasting, optimization, and simulation and how to construct and interpret models of big data.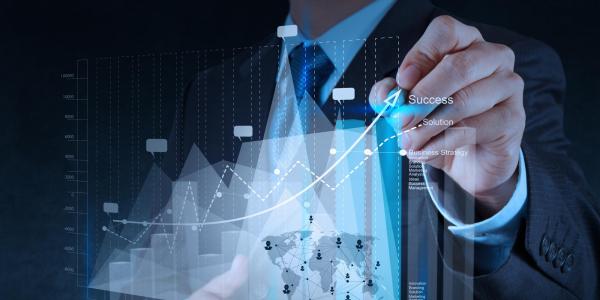 Business Intelligence
Through hands-on learning, you'll work within MicroStrategy's Business Intelligence Software, a leading software for business intelligence. This specialization may be completed completely online.
Business Strategy
You'll gain the skills used to develop and implement business strategy, and you'll have the leadership knowledge to help organizations effectively meet those objectives.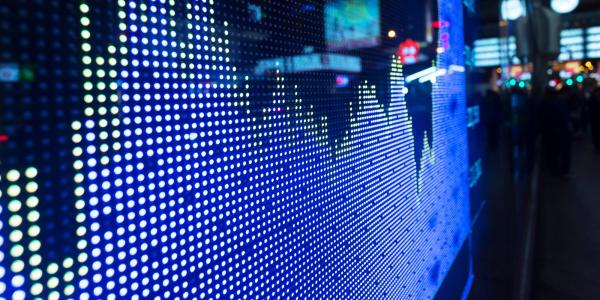 Commodities
Dive into topics like trading operations, investment management, and investment banking. Internships, field trips, guest speakers, and networking opportunities connect you to executives in commodities firms in agriculture, energy, minerals, and metals.
Entrepreneurship
Classes will get into the nitty-gritty of business plans, legal issues, venture capitalists, web development, and more. This specialization gives you access to dozens of networking opportunities including an annual business plan competition, internships, local entrepreneurs, and connections with new ventures.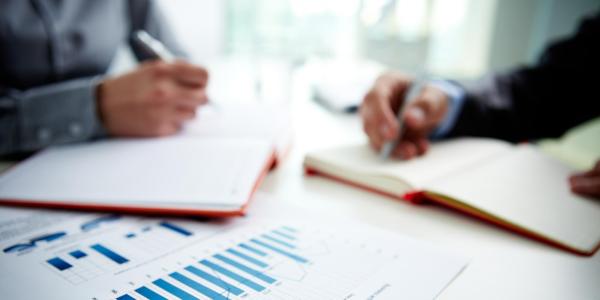 Finance
You'll have specialized skills in different financial function areas including corporate, investments, and financial institutions. You'll be able to choose from a range of topics including forecasting, derivatives, risk management, and firm evaluation. This specialization may be completed completely online.
Information Systems
You'll know how to analyze data and better manage business processes with technology. This specialization may be completed completely online.
International Business
Business crosses all boundaries including country borders, language barriers, and cultural differences. You'll be able to apply your international business knowledge across disciplines.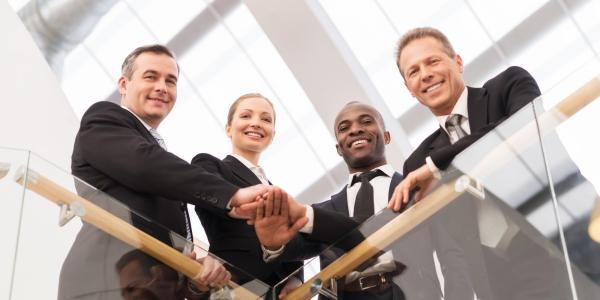 Management
Concentrate your degree on becoming a more effective leader. You'll develop key leadership skills including project management, negotiation, ethics, and sustainability. This specialization may be completed completely online.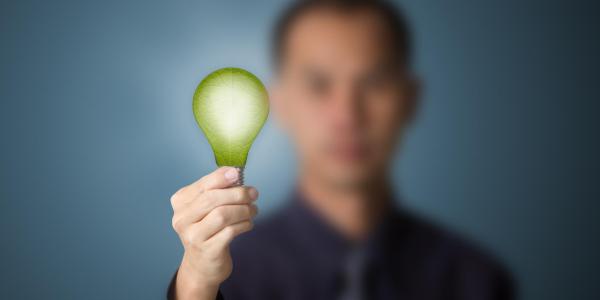 Managing for Sustainability
You'll learn how to build a strategy to reduce operating costs, open up new markets and revenue streams, increase customer loyalty, and improve financial performance. This specialization may be completed completely online.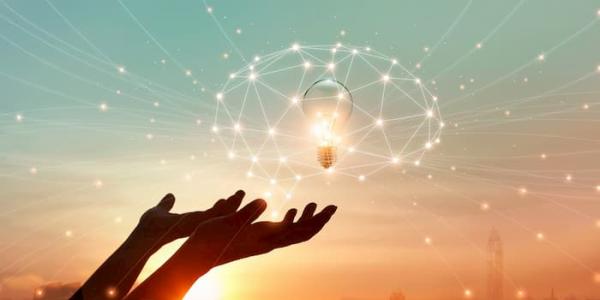 Marketing
Learn how to build long-term relationships between a company and its customers. This specialization gives you skills in marketing strategy, digital marketing, marketing research, buyer behavior, and sales management.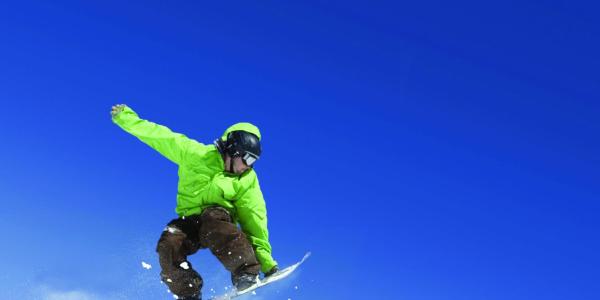 Risk Management and Insurance
All businesses manage risk and 50% of the industry's workforce is retiring in the next decade. With this huge need in talent, companies are looking for professionals capable in managing risk to enhance firm value. You'll learn how to identify liabilities and mitigate risk in commercial settings and introduce insurance products for personal and commercial use. This specialization may be completed completely online. Member of the Global Center for Insurance Excellence.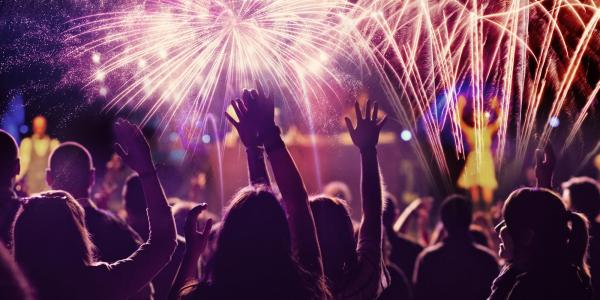 Sports and Entertainment
Colorado is a hub for sports and entertainment with eight major professional sports team and world-renowned entertainment venues like Red Rocks Amphitheatre. This specialization delivers a unique twist on management by focusing on niche industries that represent a huge market. Member of the Global Center for Insurance Excellence (GCIE).
Your online courses are taught by the same professors and lecturers that teach on campus. All core MBA courses can be found online. We also offer hybrid courses in the evening for those working full-time.
​While not all specializations can be completed online, many offer classes with online options. With careful planning, the following specializations can be completed fully online:
Accounting
Business Intelligence 
Commodities
Entrepreneurship
Finance
Information Systems
Management
Managing for Sustainability
Marketing
Risk Management and Insurance
Learning outcomes
MBA Program Outcomes 
Value 1: Act Strategically
Outcome: Develop strategies that are designed to sustain a competitive advantage and optimize stakeholder value.
Value 2: Analyze Critically
Outcome: Analyze quantitative and qualitative information using the most appropriate methods, tools and/or frameworks to address a given business problem.
Value 3: Behave Ethically
Outcome: Evaluate ethical dilemmas by applying appropriate theories and principles to the assessment of divergent perspectives in the decision-making process.
Value 4: Communicate Effectively
Outcome: Apply effective and professional communication skills in business situations.
Value 5: Lead Collaboratively
Outcome: Collaborate effectively within diverse business teams, leveraging teamwork and leadership skills.
Value 6: Think Globally
Outcome: Evaluate the impact of different socio-cultural, political/institutional, legal, financial, and/or economic contexts on business strategy and operations.
Value 7: Leverage Technology
Outcome: Demonstrate the ability to leverage information technology tools to support business processes and decision making.
These objectives are assessed in relevant courses across the curriculum using projects, presentations, reports, exam questions, and team evaluations.
Tuition
The cost of tuition for the Professional MBA is different for in-state and out-of-state students.
Residents of western states may qualify for in-state tuition if they are pursuing a Professional MBA. The Western Regional Graduate Program (WRGP) requires that students maintain current residency of WRGP state until degree completion.
Scholarships
Prospective students (not yet admitted):
Preferred Applicant Scholarship—$3,000
Effective beginning Summer 2023, this scholarship is awarded to high-achieving incoming graduate business students based on undergraduate GPA (3.60+) and/or your GMAT (610+) or minimum GRE of (155v /160q) scores. This scholarship is automatically awarded until funds are exhausted so your early application is encouraged. Newly admitted and continuing students are not eligible. Contact an
enrollment manager
prior to submitting an application to check eligibility. Awarded over 2 semesters, $1,500 each.
Newly Admitted and Continuing Students:
You can apply for additional scholarships every semester of enrollment. Some awards may be specific to individual programs or enrollment in specific courses. Certain specializations including risk management and insurance, commodities, and entrepreneurship have additional scholarship opportunities.
Dual degree options for the Professional MBA include all Business School Master of Science degree programs excluding the MS Health Administration. We design a specific degree plan so you get through both programs as quickly and cost-effectively as possible. Master of Science programs available for dual degree options include:
MS Accounting
MS Business Analytics
MS Finance and Risk Management
MS Global Energy Management
MS Information Systems
MS International Business
MS Management
MS Marketing
MS Taxation
If you are applying for two degrees through the CU Denver Business School, you will only need to submit one application. For more information about dual degree options and the application process, please contact BSchool.Admissions@ucdenver.edu.
Partner Dual Degree Programs
We have also partnered with other CU Denver departments to offer dual degree options for the following programs. You will need to apply to both programs separately and follow the admission requirements for each program.
MD from the University of Colorado School of Medicine
PharmD from the Skaggs School of Pharmacy and Pharmaceutical Sciences
MArch from the CU Denver College of Architecture and Planning
MURP from the CU Denver College of Architecture and Planning
MLA from the CU Denver College of Architecture and Planning
MA Political Science from the CU Denver College of Liberal Arts and Sciences
MS Bioengineering from the CU Denver College of Engineering, Design and Computing 
Graduate School of Banking at Colorado
The Professional MBA degree admits students for a fall, spring, or summer start. Admissions are made on a rolling basis, meaning decisions are made as applications are completed.
Application Checklist
Online application
GMAT/GRE Optional
Official transcripts from each college or university attended
Essay responses
Resume
English language proficiency—international applicants only
$50 domestic, $75 international application fee
Application Process
Applicants are not required to submit GMAT/GRE scores for admission into the program. The Admission Committee will evaluate your application for evidence of extended professional work experience and academic success that demonstrates the quantitative, analytical, and verbal skills necessary for success in the CU Denver MBA.  The requirements are a cumulative GPA of 3.00 or better from a US-accredited four-year undergraduate institution or the successful completion of a graduate degree, and three or more years of full-time professional work experience.
However, if your application does not demonstrate the sort of academic success detailed above and/or sufficient professional experience, we encourage you to consider taking the GMAT/GRE to make your application more competitive.  Where warranted the Admissions Committee may require a minimum GMAT or GRE score.
Admission Requirements
Applicants must have completed an undergraduate program at an accredited United States college or its equivalent in another country.
The admissions committee considers each candidate's entire record of achievement. 
No work experience or formal business education is required for admission. However, professional experience strengthens your application. Candidates with less work experience can show potential through academic and experiential success.
Applicants have the option of submitting GMAT/GRE scores for admissions into the program. Please note, not all programs offer the same GMAT/GRE waiver policy.
How Decisions Are Made
The Admission Committee will evaluate your application for evidence of extended professional work experience and academic success that demonstrates the quantitative, analytical and verbal skills necessary for success in the CU Denver MBA. Multiple sources of evidence will be considered such as:
Professional work experience, preferably with increasing managerial responsibilities (minimum of 3 years preferable).  
Overall undergraduate GPA of 3.0 or higher, and/or 3.25 in the most recent year or 30 semester hours.  (Consideration will be given to the major and rigor of the college or university).
A grade of 3.0 or higher in quantitative courses such as math, statistics, research methods, finance, accounting, etc.
A grade of 3.0 or higher in upper division courses that require writing as a major requirement such as English, liberal arts, marketing or management, etc. 
Widely recognized professional certifications (CPA, CFA, CFP, etc.).
Graduate degree (Masters degree or higher).
GMAT/GRE (Optional).
If your application does not demonstrate the sort of academic success detailed above and/or sufficient professional experience, you may want to consider taking the GMAT/GRE to make your application more competitive.  Where warranted the Admissions Committee may require a minimum GMAT or GRE score.
For any questions, please contact our admissions team at bschool.admissions@ucdenver.edu or call 303-315-8200.
To be eligible for scholarships you must apply by the priority deadlines. Plan to submit materials early to expedite processing. Deadlines apply to all required documents. Please note that if you apply by the final deadlines many classes may be full.
International Students
International graduate applicants must have their academic credentials evaluated by either Educational Credential Evaluators (ECE) or World Education Services (WES). If you have already had an international credential evaluation from another company, please contact CU Denver International Admissions at intldocuments@ucdenver.edu to determine whether it meets our requirements.
To meet the English Language Proficiency (ELP) criteria, you must showcase your proficiency through different exemptions or an English Language Proficiency test (TOEFL, IELTS, PTE or Duolingo). 
To determine English Language Proficiency (ELP), you must complete one of the following criteria. Please note for Business School graduate programs the minimum TOEFL score requirements of 83 (IBT) or 560 (PBT).
These application deadlines provide timing guidance for applicants, but admission decisions for the Professional MBA program are made on a rolling basis and decision notifications are normally sent within 1-2 weeks of submitting a completed application.
Fall
Domestic Applications
Priority: April 15
Final:  July 15
​ International Applications
Priority: March 15
Final: May 15
Spring
Domestic Applications
Priority: October 15
Final: December 15
​International Applications
Priority: September 15
Final: October 15
Summer
Domestic Applications
Priority: February 15
Final: April 15
​International Applications
Priority: January 15
Final: March 15
Our Business Career Connections (BCC) office connects top Denver employers to our students. They know what recruiters are looking for and have a wealth of resources that you have access to as a student and alumnus.
$79k
median base salary among
CU Denver MBA alumni, 2017
Companies looking to hire come to CU Denver first because of our reputation in producing work-ready graduates.
"CU Denver students have real-world experience and are ready to talk about their jobs. There's a reason we keep coming back."
– S&P Global Recruiter
Our students tell our story best.
Video Spotlight: Marc Babel, Professional MBA