Marketing touches all aspects of business
AT A GLANCE
    Credit hours: 30
    Full-time, part-time
    Online and evening class options
    Start terms: fall, spring, summer
    GMAT/GRE optional
Conquer the digital frontier and triumph in the marketing revolution
Digital is here to stay. Understanding how technology applies to modern concepts in marketing is vital to the success of every business. With class projects, you will analyze and create solutions to critical challenges facing companies today. The program features unique specializations that link marketing management with digital transformations in global services, brand communication in the digital era, digital analytics, global sustainability, and 21st-century consumer behavior. Graduates leave with the state-of-the-art toolkit needed to manage at the highest levels of marketing in the very best organizations. 
Real-world projects – most classes offer consulting projects
Access to marketing executives at companies such as
SendGrid, Under Armour, Ibotta, and Google 
"I didn't have the resources to quit my job and go to school full time. CU Denver gave me the opportunity to continue working while advancing my career." 
–​ Jennifer Leitsch '08
Director of Corporate Responsibility
CBRE
A flexible program that can be tailored to your interests, we offer more specialization options than any other MS Marketing program in Colorado. Our seven specializations reflect the following trends in today's digital age such as marketing analytics, digital marketing, brand communications, and marketing strategy.
Compared to a traditional MBA program, the in-depth MS Marketing program hones your marketing skills in topics such as consumer insights, brand building, marketing communication, services transformation, marketing analytics, and marketing strategy. You will engage with other students who are driven professionals, most of whom have significant experience in marketing. You will interact with faculty, business partners, and students who challenge one another with the scientific, practical, and creative dimensions of marketing management. 
Marketing software applications bring marketing to life in the classroom and give you training in the technical skills necessary to be successful as a marketer. Our program utilizes the folowing software:
 Google Analytics
 WordPress Analytics
 Marketing Engineering by DecisionPro
 Markstrat
 Mimic Pro Simulation by Stukent
 SPSS/SAS
 Qualtrics
 Microsoft Excel
Evening and online class options allow you to continue working or pick up a full-time internship to apply your knowledge. Because of our location and flexibility, this program attracts working professionals, so your peers will bring their expertise into classroom discussions.
You'll have full access to our Business Career Center team for life. With over 10 years of recruiting and advising experience, they'll help you navigate your way through the corporate recruiting process. Our connections to over 300 business partners provide exclusive opportunities to network with industry leaders. Their services include:
 Career workshops – perfect your resume, LinkedIn profile, and job search process
 Individual appointments – explore what your personal career path looks like, review your resume, or schedule a mock interview
 Career events – hone your networking skills and meet hiring managers from top companies
 Job announcements – monthly emails with the latest job and internship opportunities specific to your degree
The marketing curriculum consists of 30 credit hours of core and elective courses. Electives give you the freedom to explore one of our seven specializations. No matter your choice, you'll be exposed to simulations, consulting projects, and guest speakers in your classes.
Marketing core (21 hours)
These classes establish a broad foundation of modern marketing skills. Course topics include:
Marketing dynamics in the 21st century
Marketing strategy
Marketing challenges at the global frontier
Services marketing for traditional and creative industries
Consumer intelligence
Marketing intelligence and metrics
Marketing electives (9 hours)
We offer six unique specializations to focus your degree on. These classes are updated every semester to keep up with the trends. Course topics include:
Big data and customer relationship management
Brand identity and integrated marketing communication
Social media marketing
Marketing sustainability
Specializations require 9 or more hours of related coursework and can be added or changed throughout your program.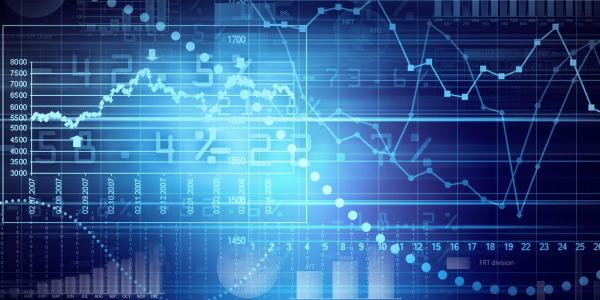 Advanced Marketing Analytics in a Big Data World
Marketing analysts need to understand which data and which analytical techniques are appropriate to determine the solution to a marketing problem.  Learn the multivariate techniques that help marketers predict future success. Course topics include:
Advanced marketing research analytics
Big data customer relationship management
Brand Communication in the Digital Era
The evolving digital landscape has completely changed how companies and consumers connect. But digital techniques that do not incorporate the best marketing practices are doomed to fail. Learn how to combine brand-building strategies with traditional and digital tools. Course topics include:
Brand identity and communication strategy
Digital marketing communication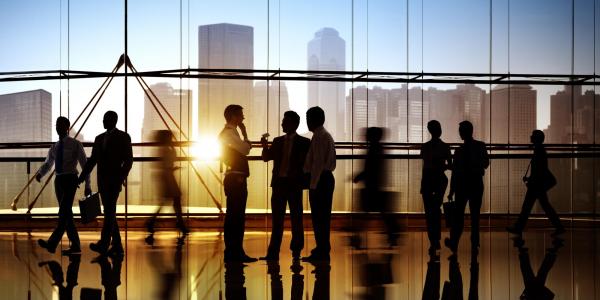 Global Marketing
Choose this specialization to sharpen your business acumen in global finance, accounting, management, and entrepreneurship. Course topics include:
International finance
Cross-cultural management
Travel study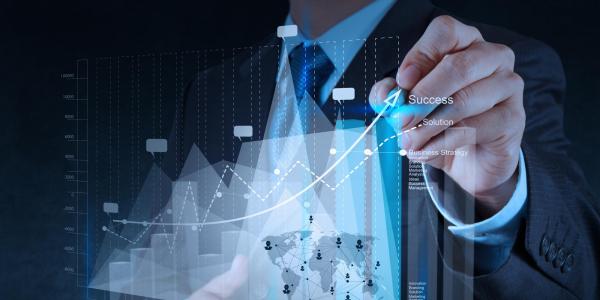 High-Tech Entrepreneurial Marketing
Entrepreneurship and marketing have a symbiotic connection. Entrepreneurs must understand marketing to achieve new venture success. By the same token, long-term success for any business requires insightful innovation in the market. Course topics include:
Business model development
Social entrepreneurship in the developing world
New venture operations and project management
Building biotechnology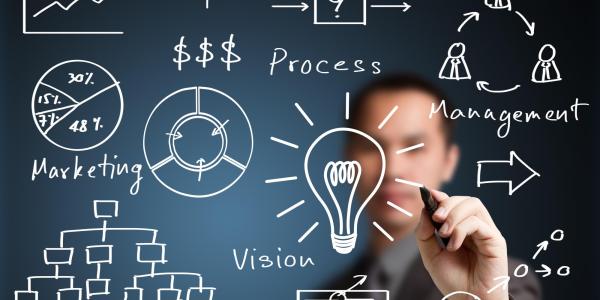 Marketing Intelligence & Strategy in the 21st Century
Marketing is a science as much as an art, and robust marketing is not coincidental. Learn to develop a successful marketing plan based on solid consumer and market insights. 
Customize your focus with 3 approved electives that hone in on your particular interests.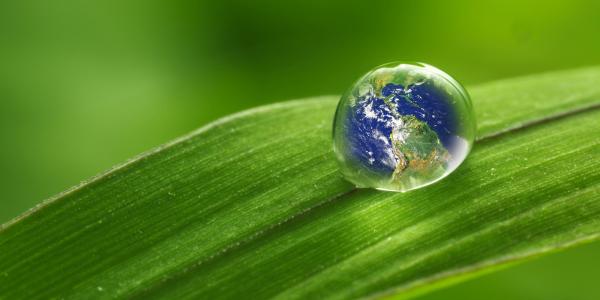 Marketing and Global Sustainability
Millennials and Gen Z demand sustainable products and form communities around brands that address this need. Embrace sustainability and prepare to impact the world. Course topics include:
Marketing and Global Sustainability
Sustainable business opportunity
Managing for sustainability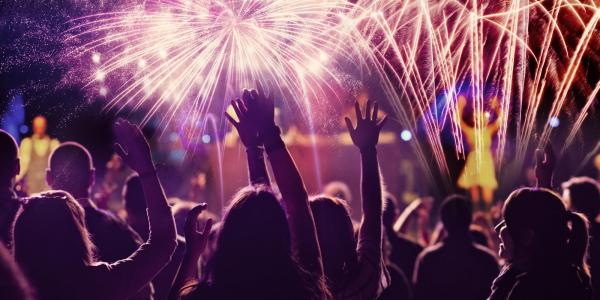 Sports and Entertainment Marketing
Delve into the multibillion dollar industries of sports and entertainment. Whether it's Disney World or the Broncos, the specific needs for marketing in this field require a specialized approach. Course topics include:
London Calling travel study
Sports and entertainment marketing
"Fantastical" Consumers of American Sports and Entertainment
Learning outcomes
MS Marketing
Value 1: Think Strategically
Outcome: Understand the elements of marketing strategy and how they can be deployed to develop profitable, ongoing, market-based relationships.
Value 2: Analyze Critically
Outcome: Analyze both quantitative and qualitative information using the appropriate methods, tools, theories, and/or frameworks to develop innovative solutions for various marketing problems.
Value 3: Think Globally
Outcome: Develop marketing strategies for global markets that are logically based on a critical assessment of global issues and the impact of culture.
Value 4: Communicate Tactically
Outcome: Understand and apply the analytical models, frameworks, tools, and theories from communication, branding, and consumer behavior to determine communication tactics that support strategic marketing goals and objectives.
These objectives are assessed in relevant courses across the curriculum using assignments, presentations, and exam questions.
Marketing careers
Marketing jobs are found in nearly all corporate, public sector, and non-profit organizations. Key areas include advertising, branding, digital marketing, marketing communications, product marketing, public relations, research, and sales. Segments are business to consumer (B2C) and business to business (B2B).
Marketing Job Titles
Advertising Specialist/Manager/Director
Brand Specialist/Manager/Director
Content Creator/Strategist/Writer/Manager
Creative Assistant/Director
Chief Marketing Officer
Digital Marketing Specialist/Manager/Director
Marketing Data Analyst/Technologist/Manager/Director/Vice President
Marketing Communications Coordinator/Specialist/Manager/Director
Media Buyer/Assistant/Researcher/Planner/Director
Media Relations Coordinator/Specialist/Manager/Director
Public Relations Coordinator/Specialist/Manager/Director
Sales Assistant/Representative/Associate/Consultant/Manager/Director/Vice President
Social Media Coordinator/Strategist/Manager/Director
Visit our Careers page for more detailed information on the resources available.
Tuition
The cost of tuition for the MS Marketing degree is different for in-state and out-of-state students.
Residents of western states may qualify for in-state tuition. The Western Regional Graduate Program (WRGP) requires that students maintain current residency of WRGP state until degree completion.
Scholarships
Scholarships are available for students. As a current student, you can apply for scholarships every semester. Some awards are based on program and course enrollment.
Prospective students (not yet admitted):
Preferred Applicant Scholarship—$3,000
Effective beginning Summer 2023, this scholarship is awarded to high-achieving incoming graduate business students based on undergraduate GPA (3.60+) and/or your GMAT (610+) or minimum GRE of (155v /160q) scores. This scholarship is automatically awarded until funds are exhausted so your early application is encouraged. Newly admitted and continuing students are not eligible. Contact an
enrollment manager
prior to submitting an application to check eligibility. Awarded over 2 semesters, $1,500 each.
Newly Admitted and Continuing Students:
You can apply for additional scholarships every semester of enrollment. Some awards may be specific to individual programs or enrollment in specific courses. Certain specializations including risk management and insurance, commodities, and entrepreneurship have additional scholarship opportunities.
Dual degree options for Master of Science programs include all of our MBA programs and all Business School Master of Science programs. We design a specific degree plan so you get through both programs as quickly and cost-effectively as possible. The amount of credits in each dual degree depends on the amount of overlap between degree programs. Eligible Master of Science programs include:
MS Accounting
MS Business Analytics
MS Finance and Risk Management
MS Global Energy Management
MS Information Systems
MS International Business
MS Management
MS Marketing
If you are applying for both degrees, you will only need to submit one online application and pay one application fee. Be aware that you must meet specific admission standards for each degree. For more information about dual degree options and the application process, please contact BSchool.Admissions@ucdenver.edu.
Application Checklist
$50 domestic, $75 international application fee
 Online application
 Official transcripts from each college or university attended
Essay responses
 Resume
 GMAT/GRE optional
 English language proficiency—international applicants only
Application Process
Applicants are required to submit all application materials. Interviews are not a part of the admission process. To receive priority admission, we must have received your online application and all other required materials including transcripts and GMAT/GRE (if required by program) by the deadline.
You can check your admission status online through the account you created for the online application. You will receive a final decision by email within two to three weeks from the submission of all materials.
Admission Requirements
Applicants must have completed an undergraduate program at an accredited United States college or its equivalent in another country.
No work experience or formal business education is required for admission; however, you may have to provide a GMAT or GRE score if you do not have enough work experience, see below.
The GMAT/GRE is not required for this program
The MS Marketing program does not require GMAT or GRE scores. The minimum requirements for admission are: a cumulative GPA of 3.0 or better from a US-accredited four-year undergraduate institution or the successful completion of a graduate degree and three or more years of full-time professional work experience.
However, if you received your bachelor's degree with a grade point average of less than 3.0 or have less than 3 years of professional work experience, you will be asked to submit a statement that outlines other indicators of exceptional motivation, such as solid upper-division performance, GMAT or GRE scores, and other relevant professional experience. The MS Marketing admissions committee may require a minimum GMAT or GRE score for students that do not automatically qualify by GPA and prior work experience.
How Decisions Are Made
The admissions committee considers each candidate's entire record of achievement. This is demonstrated through:
Academic transcripts
Essay responses
Work experience
Extracurricular and community activities
Letters of recommendation if applicable 
GMAT/GRE scores if applicable
No work experience or formal business education is required for admission. However, professional experience strengthens your application. Candidates with less work experience can show potential through academic and experiential success.
For any questions, please contact our admissions team at bschool.admissions@ucdenver.edu or call 303-315-8200.
International Students
International graduate applicants must have their academic credentials evaluated by either Educational Credential Evaluators (ECE) or World Education Services (WES). If you have already had an international credential evaluation from another company, please contact CU Denver International Admissions at intldocuments@ucdenver.edu to determine whether it meets our requirements.
To meet the English Language Proficiency (ELP) criteria, you must showcase your proficiency through different exemptions or an English Language Proficiency test (TOEFL, IELTS, PTE or Duolingo). 
To determine English Language Proficiency (ELP), you must complete one of the following criteria. Please note for Business School graduate programs the minimum TOEFL score requirements of 83 (IBT) or 560 (PBT).
Plan to submit materials early to expedite processing. Deadlines apply to all required documents. 
Fall
Domestic Applications
Priority: April 15
Final:  July 15
​ International Applications
Priority: March 15
Final: May 15
Spring
Domestic Applications
Priority: October 15
Final: December 15
​International Applications
Priority: September 15
Final: October 15
Summer
Domestic Applications
Priority: February 15
Final: April 15
​International Applications
Priority: January 15
Final: March 15
Expand your cultural perspective with travel courses. Choose from a variety of countries and topics.
Past options have included:
Sports and entertainment in London
Marketing in Spain
Marketing in Costa Rica
Marketing and IT in Chile
Connected to the Denver Business Community
Guest speakers include executives across a number of organizations including:
SendGrid
Ibotta
Google
Under Armour
Marketo
Trimble MEP
Ticketmaster
Cactus
"CU Denver in particular fell in line with my personal goals: study with motivated peers who already had experience to bring to the table and learn from professors that wouldn't just throw textbooks at us and lecture."
– Alex Linares, current student