This four-week online course for analysts and technical professionals will take a deep dive into energy and commodities analytics. Designed for those who want to learn best practices around commodity data analytics, visualization, and forecasting, the course offers hands-on projects and real-world data. You will learn commodity data analysis utilizing Python and analysis software.
Schedule and Curriculum
The next course will start on March 21, 2022. 
The course will be a mix of pre-recorded lectures and live lectures via Zoom (optional).
Topics include:
Introduction to data analysis and Python "boot camp"
Applied introduction to time-series modeling and forecasting
Case studies and real-world applications for data analysis
The curriculum for this four-week, short course spans complex topics, including data transformation and visualization, regression analysis, model estimation (including vector autoregression and error correction), and forecasting across the broad commodity sector.
About the Instructor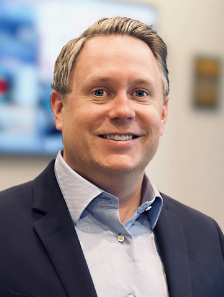 Daniel Jerrett, Ph.D., is Co-Founder and Chief Investment Officer at Stategy Capital LP, a global alternative investment management firm. His responsibilities include portfolio construction and management, as well as quantitative research.  He holds a Ph.D. in Mineral and Energy Economics from the Colorado School of Mines, emphasizing econometrics and forecasting. Dr. Jerrett is also a member of the J.P. Morgan Center for Commodities' Advisory Council.