A unique MBA for aspiring leaders and executives, in the heart of Denver
AT A GLANCE
    45 credit hours
    18 months; no career interruption
    Hybrid delivery (in-person + online) 
   August start
    Cohort structure
    International trip (multiple destinations + consulting project)
The CU Denver Executive MBA is a different degree. It is mission-driven, student-focused, and designed to deliver excellence.
We actively seek diversity because your education is richer when everyone brings a different perspective. We recruit faculty nationwide, from academia and industry, to deliver expertise across the curriculum. We have designed a hybrid, flexible course structure, incorporating both in-person and online class sessions, which requires no career interruption. We support each cohort with customer service that is second to none.
We are looking for executives and other aspiring leaders who demand something different. Your classmates will be professionals from diverse backgrounds, functional areas, and career stages, exposing you to critical conversations and varied experiences. The knowledge, confidence, and network opportunities you gain will provide the platform for the rest of your career, as well as deliver an immediate impact on your current position and organization. It matters where you get your Executive MBA; allow us to tell you why CU Denver is unique.
Outstanding faculty
Drawn from universities and industry, nationwide
Innovative curriculum
Core courses and topical seminars 
+ 
Hybrid structure
In-person, on-line, and asynchronous delivery
Curated cohort
Diversity is essential
Exceptional support
Outstanding customer service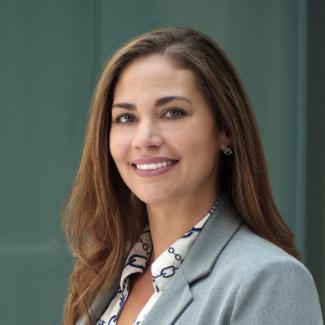 "Starting this degree gave me the courage to take a step back and start truly seeking out what I wanted from my career. During this first 8 months of the program, I resigned from my employer of 12+ years and started working as a Learning Strategist with a consulting firm. I am gaining new perspectives and experience in my field."

—Danette Shaifer
The CU Denver Executive MBA is designed to meet the needs of experienced professionals. Business challenges are increasingly complex; in response our curriculum focuses on the analytical skills and high-level strategy that will advance your ability to make market-driven decisions. Learn from a unique blend of faculty and industry experts, and apply new insights to your current organization immediately. 
Innovative curriculum: Core courses are supplemented with topical seminars adapted to reflect current and future business trends 
Leading faculty: Learn from faculty from universities and industries across Colorado and the country 
Flexible learning: Take advantage of our unique mix of in-person, online, and asynchronous course structure, designed to fit your busy schedule  
Concierge support: Leave the details to us and focus on getting the most from your degree
Join a cohort of executives from diverse backgrounds, functional areas, and career stages. Our staff offers a full range of concierge-style support services. We consult with you during the admissions process and throughout the program. All administrative responsibilities involving registration, enrollment, course materials, and on-site catering are handled by program staff on your behalf.  
The program consists of 15 core courses for a total of 45 credit hours. It is designed with working professionals in mind; you will complete your degree in 18 months while you work. Courses balance an essential core (e.g. accounting, finance, leadership, marketing, strategy) with other innovative and topical courses to accelerate the transition to executive leadership.  
International trip
Following an intense, two-day seminar in Denver, the trip abroad includes company site visits in a variety of industries, meetings with executives, speakers, and local cultural activities. 
Our team closely monitors all international health and safety concerns to offer you global business insights in a safe environment.   
Hybrid method of instruction 
The program's hybrid structure allows business leaders to get their MBA without sidelining their careers. This flexible delivery method allows the student to balance the program with the rest of their life, while still engaging with faculty, classmates, and guest speakers. 
On Campus: Classes meet on campus two weekends each term. Classes are held from 8:30 am-4:30 pm Friday and Saturday, and consist of traditional lectures, discussions, and group activities. They provide ample opportunities to work with peers and faculty.  
Online: Virtual conferencing brings the classroom into your home, through Canvas and Zoom. You'll have access to course assignments, presentations, and discussions with professors and your classmates.  
Program faculty
The Executive MBA faculty are hand-selected to deliver a transformative learning experience. A third of our faculty are from CU Denver, while the rest of the faculty are from other universities around the country or are leaders in industry. All of our faculty are excellent at bringing their applicable skills and expertise to the classroom. This innovative approach to executive education offers our students access to some of the best instructors in the nation. We are proud of what we are offering and do not think many programs can compete with this level of diversity and excellence.
Term
Faculty
Course
Code
Credit Hours
1
Jung Park (University of Colorado Denver)
Executive MBA Leadership
XBUS6100
3
Mary Malina (University of Colorado Denver)
Executive MBA Accounting
XBUS6140
3
2
Tim Mazur (Integrity and Compliance Investigator, Indivior Pharmaceutical)
Executive MBA Business Law and Ethics
XBUS6200
3
Tony Cox (University of Colorado Denver)
Executive MBA Data Analytics
XBUS6240
3
3
Kate Watkins (Environmental Economics Associate, Abt Associates)
Executive MBA Economics
XBUS6300
3
Steve Lawrence (University of Colorado Boulder)
Executive MBA Operations
XBUS6340
3
4
Kelly See (University of Colorado Denver)
Executive MBA Negotiation
XBUS6400
3
Ramiro Montealegre (University of Colorado Boulder)
Executive MBA Information Systems
XBUS6440
3
5
Schon Beechler (INSEAD)
Executive MBA International Course
XBUS6500
3
Jill Lohmiller (University of Colorado Denver)
6
Brian McCarthy (Portland State University)
Executive MBA Marketing
XBUS6600
3
TBD
Executive MBA Finance
XBUS6630
3
7
Jeff Reuer (University of Colorado Boulder)
Executive MBA Strategy
XBUS6700
3
Calvin Anderson (VP of Global Digital Strategy, VF Corporation)
Executive MBA Digital Technologies
XBUS6740
3
8
David Chandler (University of Colorado Denver)
Executive MBA Sustainable Value Creation
XBUS6800
3
Gideon Markman (Colorado State University) 
Executive MBA Business Model Innovation
XBUS6830
3
Topical Seminars
SEMINAR SERIES 1:
Scott Dawson (Dean, University of Colorado Denver Business School): Executive Conversations 
Michelle Marks (Chancellor, University of Colorado Denver): Organizational Behavior 
Ben Cole (Fordham University): Blockchain 
SEMINAR SERIES 2:
Madhavan Parthasarathy (University of Colorado Denver): Entrepreneurship 
SEMINAR SERIES 3:
Ersin Dincelli (University of Colorado Denver): Cybersecurity 
David Hildebrand (University of Colorado Denver): Philosophy of Work 
Program mission and learning goals
The CU Denver Executive MBA program produces leaders with the capabilities to manage their organization more effectively. Specifically, the program equips students with the technical knowledge and analytical skills to create value and build a sustainable competitive advantage for their firm, in a diverse and rigorous educational environment.
Goal 1: Act strategically
Formulate and implement strategies that are designed to build a sustainable competitive advantage for the firm.
Goal 2: Think critically
Analyze quantitative and qualitative information to develop counterintuitive, insightful solutions to a given business problem.
Goal 3: Embrace diversity
Appreciate the complexity of organizational life, and the significance of leading an inclusive and representative culture.
Goal 4: Demonstrate technology leadership
Apply relevant technology tools to support business processes and strategic decision making.
Goal 5: Create sustainable value
Redefine the purpose of the for-profit firm in terms of value creation for a broad set of stakeholders over the medium to long term.
These objectives are assessed in relevant courses across the curriculum using exam questions, group projects, in-class presentations, and experiential simulations.
Networking
Executive MBA students come from diverse backgrounds and represent a broad spectrum of organizations. Representative areas of responsibility include strategic planning, budget oversight, management, marketing, operations, project management, product development, business development, and entrepreneurship. Your cohort will come from fields such as healthcare, law, architecture, science, research, engineering, consulting, information technology, or military leadership.   
Mentoring
Right Management: The Executive MBA offers executive coaching services through Right Management included in your tuition.
Faculty mentors: We also provide excellent mentorship with faculty. As "Sherpas" for all members of the cohort, we provide personalized guidance to meet your needs, challenges, and aspirations for your professional development and career advancement. We would like to build and nurture meaningful relationships based on trust, during your journey with our EMBA program and beyond. In addition to our caring and knowledgeable faculty mentors, we will also connect you directly with subject matter experts, executives, and leaders from multiple backgrounds, sectors, countries, and cultures, to ensure you receive relevant and valuable guidance to thrive in your career and life.
Additional mentorship opportunities: We offer additional opportunities that are available upon request through executive partners with the Business School, as well as our EMBA alumni, from various companies and areas of responsibility.
Seminars
Between terms, we offer topical seminars on current business trencs taught by experts in the industry, inlcuding:
Cybersecurity                                                                                       Blockchain Technology
Global Leadership                                                                                The Philosophy of Work
Social impact business consulting projects
Share your knowledge and skills with local community organizations to provide a transformative economic impact.
Additional resources
MBA Math preparatory lessons
Writing skills development: Create, edit, and/or refine a piece of writing of your choice (e.g., a report, email, or ppt. deck) using 1:1 professional assistance from the Writing Center experts.
One-credit hour courses for:

Intermediate Excel for Business
Introduction to Tableau
SQL Foundations
The cost of tuition for the entire 18-month program is $77,500. Tuition includes textbooks, course-related software, instructional materials, refreshments, and a meal on class days. It also includes travel, lodging, and most meals during the international trip.
A $1,500 non-refundable deposit is due upon acceptance into the program and will be applied to first term's tuition. Tuition is billed in installments for each term.  
Scholarships 
The CU Denver Executive MBA program provides a 10% tuition discount for students who work for the CU system or in the nonprofit sector.
Additional merit-based scholarships are available for exceptionally qualified students. 
Employer support 
The valuable skills you will gain in the program will immediately benefit your company, colleagues, and yourself as you apply your knowledge to business challenges. As such, many employers invest in their employees' business education and offer full or partial reimbursement. Contact your company's human resources department to inquire about tuition support.  
Veterans benefits 
The University of Colorado Denver is committed to providing veterans and servicemembers with a high-quality education tailored to their distinct needs. We proudly support the Post-9/11 GI Bill. This distinction allows veterans to maximize their service time by having up to 100% of the tuition paid for depending on length of service. The OVSS represents Active Duty, Reservist, National Guard, Veteran and VA Dependent students. Contact the campus VA Office at (303) 315-7300 or by email at VMSS@ucdenver.edu to find out more details about your VA benefits. 
International students 
If you are an international student and accepted into the program, our team will forward your application materials to the CU Denver International Student and Scholar Services Office (ISSS). The ISSS Office will reach out to you directly regarding next steps to start the process of obtaining your student visa. 
If you have specific questions related to obtaining a visa, please contact our ISSS Office.
Federal Stafford loan 
EMBA students can help fund their education through student loans. All federal loans require the submission of the Free Application for Federal Student Aid (FAFSA). To be eligible, applicants must be U.S. citizens and have not defaulted on a previous student loan. For information please visit: https://studentloans.gov/myDirectLoan/index.action 
Hispanic-Serving Institution designation
CU Denver was the first research university in Colorado to attain the status of Hispanic-Serving Institution in 2021-2022. More information is available at this link.
A new cohort begins each August. Admissions are made on a rolling basis, meaning decisions are made as applications are completed.
Our goal is to make the application process as streamlined as possible:
There is no application fee.  
Due to the program's competitive nature and rolling admissions policy, we strongly recommend submitting your application as soon as possible. 
Merit-based scholarships are awarded upon admission.
You can check your admission status via the account you create for the online application. You will receive a final decision by email shortly after the submission of all materials. 
Admission requirements  
The CU Denver Executive MBA prepares mid- to senior-level managers for executive leadership. As such, we seek candidates who are currently in management positions with a demonstrated record of achievement and potential for further promotion. In addition, the ideal candidate has:
An average of 10-12 years of full-time professional work experience.
Prior degrees that are supported by official university transcripts, including GPA for all courses.
Two letters of professional recommendation. 
A complete admissions form, including a personal statement and current résumé.
A sponsorship form, to be completed by your organization, stipulating any support that will be provided and agreeing to allow you sufficient time for all classes and coursework.
All candidates must complete an interview as the final stage of the selection process. The interview helps us assess your motivation for pursuing an EMBA, your academic and professional experience, and your plans for the future.
In addition to the requirements above:
If you are a citizen of a country where English is not the official language, you must present an official score from the TOEFL or IELTS tests. This requirement is waived for candidates who have previously earned a degree from a U.S. college or university. 
Candidates who wish to strengthen their applications may submit a GMAT score, but it is not required. 
Individuals who do not meet the above criteria, but have a non-traditional background of business success or are already in a senior position in their organization, are encouraged to contact Assistant Director of Recruiting, Mary Ann Skadow, to discuss the potential for enrollment in the program. 
Request Executive MBA Information