AT A GLANCE
    Credit hours: 30+ (possible prerequisite)
    Full-time, part-time
    Online and evening class options
    Fully online option
    Start terms: fall, spring, summer
   GMAT/GRE optional
A degree with high return
Our program has deep industry ties that connect you directly to companies inside and outside the classroom. Classes are held in the evenings and online, so you can take classes at times that work for your schedule. Our program offers you hands-on learning with experience in software and databases, such as Bloomberg, Morningstar, and CQG.
J.P. Morgan Center for Commodities
The first of its kind, the Center focuses on a broad range of commodities, including agriculture, energy, and mining. The Center's initiatives include hosting internationally-renowned experts as guest speakers, an industry-focused symposium, and field trips to leading companies.
In our MS Finance and Risk Management program, you'll gain insight into the economics and finance behind modern business and add critical quantitative skills to your resume.
As a part of the CFA Institute's University Affiliation Program, a majority of the curriculum reflects the practice of investment management. By graduation, you'll be prepared to pass the Chartered Financial Analyst (CFA) exam and land upper-level finance positions.
A hands-on degree, you'll have the opportunity to dive deep into special topics like behavioral and political finance and international corporate governance. With five specialization options, you can also choose to tailor your degree to focus on commodities, risk management and insurance, economics, financial analysis, or general finance.
Quantitative skills are integrated throughout the curriculum. At our Commodities and Finance Lab, you'll be able to participate in commodity market analysis, futures and derivatives trading, and portfolio management. Computer terminals are outfitted with the following software:
Morningstar
CQG
IHS Markit
Trading Technologies
The MS Finance and Risk Management curriculum consists of 30 hours of core courses and finance electives. There is also a three-hour prerequisite that may be waived based on prior business education.
Financial accounting prerequisite (3 hours)
This course may be waived if you have completed one undergraduate or graduate financial accounting course from an accredited institution with specific grade requirements.
Finance core courses (18 hours)
Grow your quantitative skills and theoretical knowledge in tandem with each other to better analyze financial trends and market changes. Course topics include:
Financial management
Macroeconomics and financial markets
Quantitative methods for finance
Applied economics for managers
Investment management analysis
Survey of financial and commodity derivatives
Finance specialization (12 hours)
Pursue one of five specializations in general finance, financial analysis and management, commodities, risk management and insurance, and economics. Options include a number of special topics courses that reflect modern trends in the financial markets. Course topics include:
Financial modeling
Strategic risk management
Behavioral and political finance
International corporate governance
Probabilistic modeling
Mergers and acquisitions
You will choose one of the following specializations as a part of your degree. Each specialization requires 12 hours of coursework.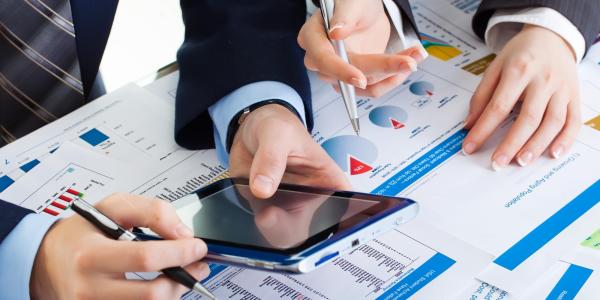 General Finance
This specialization allows students to customize their studies to finance-focused courses. It also allows flexibility to take risk or commodities courses. This is specialization can be done completely online. Course topics include:
Econometrics
Financial statement analysis
Entrepreneurial financial management
Financial Analysis and Management
This specialization caters to those looking at careers in corporate finance, financial analysis and management, acquisitions and corporate restructuring, private equity, or investment banking. Course topics include:
Financial decisions and policies
Business firm valuation
International corporate governance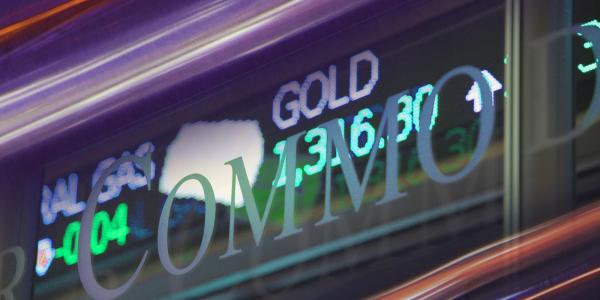 Commodities
This specialization targets those looking to advance their careers in investments and trading in assets and derivatives. You'll be able to fully leverage the resources from the J.P. Morgan Center for Commodities. Course topics include:
Foundations in commodities
Commodity supply chain management
Trading in commodity and financial markets
Probabilistic modeling
Risk Management and Insurance
Risk management is a field with huge demand for talent. 50% of the industry is expected to retire in the next few years. Learn how to identify, evaluate, and mitigate risks in relation to financial decisions. This is specialization can be done completely online. Course topics include:
Cyber Risk Management
Strategic Risk Management
Corporate Risk Management,
Global Risk Management,
Principles of Risk & Insurance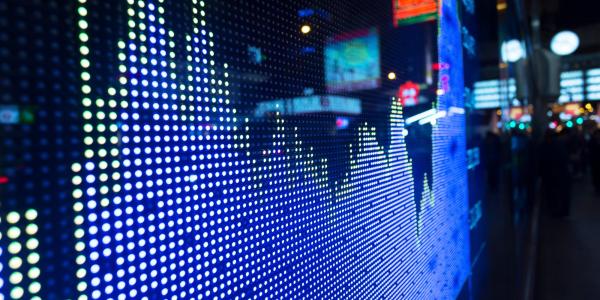 Economics
Build a strong foundation of macro and microeconomics coursework that directly relates to the finance profession. Some courses are taken through the economics department and may require additional economics prerequisites. Course topics include:
Mathematical economics
Microeconomic theory
Macroeconomic theory
Econometrics
We offer this degree entirely online. The online program has the same requirements as the on-campus program and is taught by the same professors. You can blend campus courses, hybrid courses, and fully online courses to fit your schedule.
The financial analysis, commodities, and economics specializations require some on-campus learning. Specializations in finance or risk management and insurance can be completed entirely online. 
Learning outcomes
MS Finance and Risk Management
Value 1: Think Critically
Outcome: Apply appropriate theories to available economic and financial data to arrive at value-maximizing decisions.
Value 2: Analyze Quantitative Data
Outcome: Apply quantitative models, methods, tools and/or frameworks, combined with theoretical knowledge, to a set of applied financial problems.
Value 3: Take a Global Perspective
Outcome: Evaluate the impact of global financial and economic contexts on business strategy and operations.
Value 4: Behave Ethically
Outcome: Apply appropriate theories to incorporate ethics into investment analysis and the financial decision-making process.
These objectives are assessed in relevant courses across the curriculum using exam questions.
Finance Careers
Finance jobs are found in nearly all corporate, public sector and non-profit organizations. Key areas include corporate or public finance, banking, and investment services.
Finance Job Titles
Budget Analyst
Compliance Analyst
Credit Analyst
Financial Analyst
Investment/Portfolio Analyst
Insurance Agent
Operations Analyst
Loan Office/Banker
Broker
Trader
Financial Advisor/Consultant
Fixed Income Associate
Equity Research Associate
Retirement Associate
Underwriter
Asset Analyst
Wealth Advisor
Visit our Careers page for more detailed information on the resources available.
Tuition
The cost of tuition for the MS Finance and Risk Management degree is different for in-state and out-of-state students.
Residents of western states may qualify for in-state tuition. The Western Regional Graduate Program (WRGP) requires that students maintain current residency of WRGP state until degree completion.
Scholarships
Scholarships are available for students. As a current student, you can apply for scholarships every semester. Some awards are based on program and course enrollment.
Prospective students (not yet admitted):
Preferred Applicant Scholarship—$2,000
Awarded to high-achieving incoming graduate business students based on undergraduate GPA (3.60+) and/or your GMAT (610+) or minimum GRE of (155v /160q) scores. This scholarship is automatically awarded until funds are exhausted so your early application is encouraged. Newly admitted and continuing students are not eligible. Contact an
enrollment manager
prior to submitting an application to check eligibility. Awarded over 2 semesters, $1,000 each.
Non-Resident in Transit Scholarship—$3,000
Awarded to domestic Non-Resident graduate applicants seeking Colorado residency for tuition. Qualified students are automatically awarded until funds are exhausted. Early application is encouraged! Newly admitted and continuing students are not eligible. Contact an
enrollment manager
prior to submitting an application to check eligibility. You must use the award over one calendar year, and be enrolled in a minimum of 3 credits a semester. Awarded over 2 semesters, $1,500 each.
Newly Admitted and Continuing Students:
You can apply for additional scholarships every semester of enrollment. Some awards may be specific to individual programs or enrollment in specific courses. Certain specializations including risk management and insurance, commodities, and entrepreneurship have additional scholarship opportunities.
Dual degree options for Master of Science programs include all of our MBA programs and all Business School Master of Science programs. We design a specific degree plan so you get through both programs as quickly and cost-effectively as possible. The amount of credits in each dual degree depends on the amount of overlap between degree programs. Eligible Master of Science programs include:
MS Accounting
MS Business Analytics
MS Finance and Risk Management
MS Global Energy Management
MS Information Systems
MS International Business
MS Management
MS Marketing
If you are applying for both degrees, you will only need to submit one online application and pay one application fee. Be aware that you must meet specific admission standards for each degree. For more information about dual degree options and the application process, please contact BSchool.Admissions@ucdenver.edu.
Partner Dual Degree Programs
We have also partnered with other CU Denver departments to offer dual degree options for the following programs. You will need to apply to both programs separately and follow the admission requirements for each program.
MA Economics from the CU Denver College of Liberal Arts and Sciences
Graduate School of Banking at Colorado
Application Checklist
$50 domestic, $75 international application fee
Online application
Official transcripts from each college or university attended
Essay responses
Resume
GMAT/GRE optional
English language proficiency—international applicants only
Application Process
Applicants are required to submit all application materials. Interviews are not a part of the admission process. To receive priority admission, we must have received your online application and all other required materials including transcripts and GMAT/GRE scores by the deadline.
You can check your admission status online through the account you created for the online application. You will receive a final decision by email within two to three weeks from the submission of all materials.
Admission Requirements
Applicants must have completed an undergraduate program at an accredited United States college or its equivalent in another country.
No work experience or formal business education is required for admission, however, you may have to provide a GMAT or GRE score if you do not have enough work experience, see below.
The GMAT/GRE is not required for this program
The MS in Finance and Risk Management program does not require GMAT or GRE scores for their degree program as part of the graduate admissions requirements. The requirements are a cumulative GPA of 3.25 or better from a US accredited four-year undergraduate institution or the successful completion of a graduate degree, and five or more years of full-time professional work experience.
However, if you received your bachelor's degree with a grade point average of less than 3.25 or have less than 5 years of professional work experience, you will be asked to submit a statement that outlines other indicators of exceptional motivation, such as solid upper-division performance, GMAT or GRE scores, and other relevant professional experience. The MS Finance and Risk Management admissions committee may require a minimum GMAT or GRE score for students that do not automatically qualify by GPA and prior work.
How Decisions Are Made
The admissions committee considers each candidate's entire record of achievement. This is demonstrated through:
Academic transcripts
Essay responses
Work experience
Extracurricular and community activities
Letters of recommendation if applicable 
GMAT/GRE scores if applicable
No work experience or formal business education is required for admission. However, professional experience strengthens your application. Candidates with less work experience can show potential through academic and experiential success.
For any questions, please contact our admissions team at bschool.admissions@ucdenver.edu or call 303-315-8200.
International Students
We understand that TOEFL/IELTS testing centers have temporarily closed due to COVID-19. We are here to help make sure your application does not get delayed during the suspension of testing centers. The Business School is now accepting Duolingo as an alternative test to the TOEFL/ITELS. Please go to
duolingo.com
for more information on how to take the test. If you have any questions about Duolingo or your application, please contact us at 
bschool.admissions@ucdenver.edu
. 
Important Announcement
CU Denver will require graduate applicants to the downtown Denver campus to have their international academic credentials evaluated by Educational Credential Evaluators (ECE).
This policy will take effect for applications submitted on or after July 1, 2022.
Learn more about Educational Credential Evaluators (ECE)
To meet the English Language Proficiency (ELP) criteria, you must either showcase your proficiency through past education in English instruction or an English Language Proficiency test. If you are a citizen of a country whose official language is English, you do not have to prove proficiency. See below for a listing of accepted countries.
To claim proficiency, you must complete one of the following criteria. Please note that test scores are valid for two years.
Submit a TOEFL score that meets the minimum requirements of 79 (IBT) or 537 (PBT).
The minimum IBT sub-scores for each section are:

Reading: 18
Listening: 17
Speaking: 20
Writing: 17

Submit an IELTS score of at least 6.5 The minimum IELTS sub scores for the reading, listening, speaking, and writing sections are 5.5.
Submit a copy of completion from the CU Denver ESL Academy.
Be a citizen of a country whose official language is English. International applicants holding a citizenship from the following countries do not need to prove their English language proficiency for admission to CU Denver: Antigua & Barbuda, Australia, Barbados, Belize, Canada, Dominica, Granada, Guyana, Ireland, Jamaica, Malta, New Zealand, Saint Kitts & Nevis, Saint Lucia, Saint Vincent & the Grenadines, The Bahamas, Trinidad & Tobago, United Kingdom.
International applicants may meet the English language proficiency requirement through any of the options below for previous coursework completed. Options for previous coursework completed which will satisfy admissions ELP requirements:

Earn an associate or bachelor's degree in the US
Earn a post-secondary credential (comparable to a US associate or bachelor's degree) in any of the exempt countries listed above
Earn a post-secondary credential (comparable to a US associate or bachelor's degree) at an exempt-country-accredited school located in a non-exempt country
Earned 12 or more credit hours in a master or doctoral degree program in the United States, an exempt country, or at an exempt-country-accredited school in a non-exempt country AND earned an overall college-level GPA of 3.0 or higher.
To be eligible for scholarships you must apply by the priority deadlines. Plan to submit materials early to expedite processing. Deadlines apply to all required documents. Please note that if you apply by the final deadlines many classes may be full.
Plan to submit materials early to expedite processing. Deadlines apply to all required documents. 
Fall
Domestic Applications
Priority: April 15
Final:  July 15
​ International Applications
Priority: March 15
Final: May 15
Spring
Domestic Applications
Priority: October 15
Final: December 15
​International Applications
Priority: September 15
Final: October 15
Summer
Domestic Applications
Priority: February 15
Final: April 15
​International Applications
Priority: January 15
Final: March 15
Our ties to industry partners include companies such as:
Ardent Mills
CME Group
CQG, Inc.
Encana Oil and Gas
J.P. Morgan
Newmont Mining
Robert Bosch GmbH
"My time at the J.P. Morgan Center for Commodities prepared me for a career in commodities by exposing me to many different aspects of commodity related industries. When I started the program, I thought I had a relatively good idea of what I wanted but after taking all the required courses, I realized just how much I had learned and how valuable the knowledge and experiences I gained through the JPMCC were to my career." ​
– Conor Steffey '17, Trader at Fonterra