Convenient classes in the heart of downtown Denver
AT A GLANCE
    Credit hours: 120
    Full-time, part-time, most classes have online options
    Start terms: fall, spring, summer
Learn with purpose
Businesses are reorienting their thinking, planning, and operations to capitalize on the opportunities that exist in the global marketplace. This degree is designed to enhance and build on the foundation of business skills in an international context. You'll have access to a number of travel opportunities and international projects throughout your time at CU Denver.
Our undergraduate students are motivated individuals who chose CU Denver to turn their passion into a career they love. Our program supports that mission by incorporating applied coursework into our classes. Distinguishing features of our program include:
Learn by doing – a required experiential learning component as a part of your degree
Well-rounded education – build a foundation in liberal arts classes before honing in on your business education
Access to business leaders – close proximity and close ties to businesses make it easy for executives to visit our classrooms and career events
You'll be surrounded by people who are finding their passion and making something of themselves. Our location and flexible schedule allow you to take advantage of the hundreds of businesses in downtown Denver through internships and class projects. With over 300 business partnerships tied to the Business School, you'll graduate ready and confident to enter the workforce at the job of your dreams.
Denver Built. Global Ready. 
Business can be a powerful force for good. But the promise of business hasn't been extended to enough people. We want to change that. At CU Denver Business School, we make the most of being deeply embedded in the heart of Denver and the nation's fastest growing economy to open doors and lower barriers to success. Through our programs and partnerships, we create more inclusive business networks and cultures. We can equip any future, locally and globally.
Center for International Business Education and Research (CIBER)
The only CIBER in Colorado and one of two in the Rocky Mountain region, we have established ourselves as a hub of international business expertise. The Center regularly hosts CEOs, government leaders, and renowned academics as a part of their International Executive Roundtable series.
The bachelor of science in business administration curriculum consists of 120 hours comprised of business classes and liberal arts classes to give you a well-rounded education.
CU Denver core (34 hours)
You'll be educated in English, math, behavioral and social science, humanities, international perspectives, and cultural diversity.
General non-business courses (12 hours)
These courses are taken outside of the Business School, but support a stronger awareness of disciplines relevant to business studies. Course topics include:
Professional speaking
Microeconomics
Business writing
Experiential learning
Business core (36 hours)
Real-world experience
Apply your education directly to a problem facing business today. Choose between an internship, a project-based course, or study abroad for your experiential learning experience.
Your business classes will take you through the hard and soft skills necessary to succeed in business. You will also gain an international perspective of business through the required international course. Course topics include:
Career and professional development
Business statistics
Business problem solving
Managerial accounting
Business law and ethics
Operations management
Marketing
Business policy and strategy management
Managing of individuals and teams
Major classes
You'll gain an understanding of the environment and operations of international business, the changing dynamics of the global marketplace, and important knowledge of various regions of the world. Course topics include:
International financial management
Environments of international business
International marketing
Operations of international business
Electives and/or foreign language proficiency
Foreign language courses may be satisfied if you've taken a certain number of classes in high school. These electives give you the freedom to dive deeper into topics or courses that interest you.
International Business jobs are found in corporate, public sector and non-profit organizations. Many companies either currently conduct business internationally or are considering it. Knowledge gained in your program can be used across many different functional areas.
Career areas include:
Global e-commerce
Global supply chain
Global risk management
International trade/import/export
International entrepreneurship
International finance
International marketing
International accounting
Global human resources
International management and operations
Pathways to International Internships and Employment, a featured program of IIB/CIBER, provides MSIB students the opportunity to connect with the international business community to find internships and employment. Contact us to set up your first meeting and see how we can help or look through a few recent graduates' jobs and internships.
Learning outcomes
Core Courses (November 13, 2019)
Value 1: Foundational Business Knowledge
Outcome: Explain foundational concepts associated with core business disciplines, including accounting, economics, finance, business statistics, operations management, business law, organizational behavior, marketing, information technology, and global strategy.
Value 2: Critical Thinking
Outcome: Analyze business problems using appropriate analytical and critical thinking skills.
Value 3: Ethical Practice
Outcome: Make ethical decisions, translating ethical principles into business practice.
Value 4: Effective Communication
Outcome: Effectively communicate a business message.
Value 5: International Perspectives
Outcome: Explain the impact of international perspectives on business strategy and operations.
Value 6: Business Technology
Outcome: Use appropriate business-related technologies to address business problems.
To demonstrate understanding of Business Concepts undergraduate business students take the ETS® Exam which contains 120 multiple-choice questions designed to measure a student's subject knowledge in Accounting, Economics, Management, Quantitative Business Analysis, Information Systems, Finance, Marketing, Legal and Social Environment, and International Issues.  More information.
Other objectives are assessed in individual courses using relevant projects, presentations or exam questions.
Tuition
The cost of tuition for the BS in business administration degree is different for in-state and out-of-state students.
Residents of Western Interstate Commission for Higher Education (WICHE) states may qualify for reduced tuition rates. The Western Undergraduate Exchange (WUE) program requires students to maintain current residency of WICHE state until degree completion.
Learn more about the WUE program
Scholarships
If you're worried about financing your education, the Business School offers scholarships for incoming students. Each scholarship looks at a number of different factors from academic performance to community involvement. You will automatically be considered for these scholarships when you submit your application.
Dean's First Generation Student Scholarship
$2,000 scholarship ($500/semester for 4 semesters) open to incoming freshmen who have 2.75 or higher GPA and are first-generation college students.
Dean's Transfer Student Scholarship
$2,000 scholarship ($500/semester for 4 semesters) open to incoming transfer students who have at least 24 transfer credits and a 3.3 college GPA.
Dean's Esteemed Student Scholarship
Up to $10,000 scholarship (up to $1,250/semester for 8 semesters) open to incoming freshmen who have demonstrated superior high school performance and community service. Minimum 3.5 HS GPA.
Dean's Veteran Student Scholarship
$2,000 scholarship ($500/semester for 4 semesters) open to Veteran or Active Military students who have a 2.75 or higher GPA.
DPS Future Business Student Scholarship
$2,000 scholarship ($500/semester for 4 semesters) open to high school graduates of Denver Public Schools with a minimum 2.75 GPA. Must indicate interest in Business when applying to CU Denver.
We also offer additional scholarship opportunities for current students every semester. Scholarship opportunities are based on program and course enrollment.
Double Major
Many students utilize the flexibility of the degree to major in two separate disciplines. With careful planning, you may be able to add a double major without extending your graduation date. Major requirements could overlap depending on which majors you decide on.
Discover other BSBA majors that might interest you.
Certificates
You can add an undergradute for-credit certificate to enhance your degree or explore a new area of interest to you.
Application Checklist
 Online application
$50 domestic, $75 international application fee
SAT and ACT optional
 High school transcript or GED score
 College or community college transcript – transfer applicants only
 English language proficiency —international applicants only
Admission Requirements
If you are an incoming freshman to CU Denver, you can apply through either the Common Application or the Milo Application. Transfer students and international students will need to submit the Milo Application.
Incoming first-year students
CU Denver requires that students complete the Colorado Higher Education Admission Requirements (HEAR). You will not have to meet all Minimum Academic Preparation Standards (MAPS) for admission, but you will need to be completed through CU Denver coursework by graduation.
Transfer Students
We have strong connections with other four-year and community colleges. If you have completed more than 24 hours of transferable coursework, you will be evaluated for admission on the basis of your college GPA without regard to your high school performance. If you have fewer than 24 hours, you will be evaluated based on both your high school and college GPAs. For more information and to plan your transfer, see transfer admissions in the admissions office.
Transfer Admissions Promise
International Students
You will need to begin your application through the Office of International Affairs. They will help you manage your application process.
Spring
Domestic Applications
January 1
International Applications
Priority: September 15
Final: October 15
Summer
Domestic Applications
May 15
International Applications
Priority: January 15
​Final: March 15
Fall
Domestic Applications
August 1
International Applications
Priority: March 15
​Final: May 15
See yourself at CU Denver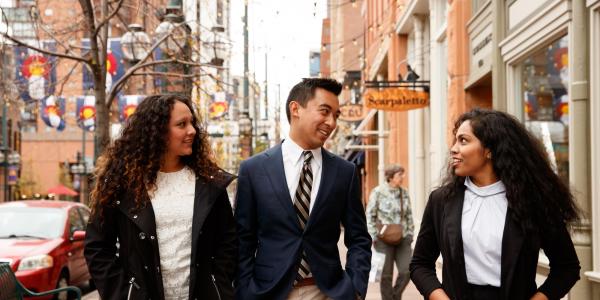 Follow your passion
No matter your background, you'll have access to a career and professional development course as a Business School student. Through this course, you'll be introduced to all of the resources available to you as a student including:
Career events
Student organizations
Resume and personal branding training
Career planning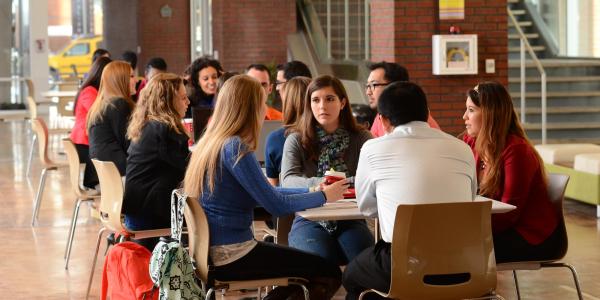 Find your people
Our students bring their passions outside of the classroom. We offer a number of clubs that give you an opportunity to build your resume and relationships with your peers at the same time.
Beta Gamma Sigma
Business Student Ambassador Committee
Student Center for the Public Trust 
International Business Student Organization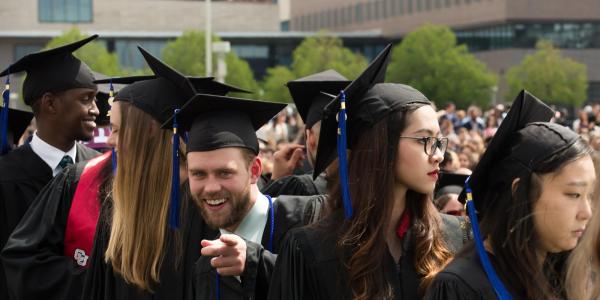 See your future
"At CU Denver everything is a learning experience. You can make mistakes and you can learn and grow from them. The stakes are higher in the real world, but I feel like I've learned a lot here to help me prepare for those challenges."
—Grecia Portillo '18, Account Administrator Development Program, Lockton Companies
Major in what matters
A career team dedicated to you
In the heart of downtown Denver, you have easy access to hundreds of employers. Our career team has developed close relationships with quality employers and regularly brings them in for career fairs and panel events. It's no surprise that employers have told us they prefer CU Denver students, because they know how motivated our students are to succeed.
Take the first step of many towards your future career. Our career team offers a number of services that help you:
Gain confidence to interview and network with employers
Find opportunities to land an internship or job of your dreams
Create your personal brand—online and in-person
Introduce you to business etiquette and corporate culture
Employers know we produce work-ready graduates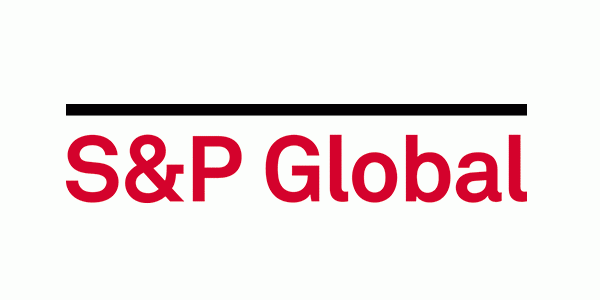 "CU Denver students have real-world experience and are ready to talk about their jobs. There's a reason we keep coming back." – S&P Global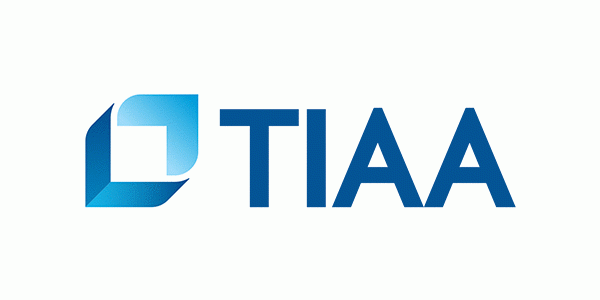 "When I see a name tag with 'CU Denver Business' on it, I know that I'm talking to a high-quality candidate." – TIAA
"Every single student has shown up excited about why we're here. I've been really impressed with students' knowledge, their preparedness, and what they are bringing to the table. It has upped the game tremendously for new hires." – Marketo