The First-Generation and Multicultural (FaM) Business Program is a comprehensive program designed to increase support for and resources to students who identify as first-generation or multicultural or both. FaM is unique to the CU Denver Business School. We strive to help students deepen community, build social capital and career networks, and access their careers of interest. We provide peer and career/alumni mentorship and offer scholarships, year-round programming, internships, and many opportunities to engage in learning experiences - both in and outside the classroom - that help students successfully navigate their future career fields.
FaM establishes an active and vibrant culture of inclusion that identifies students' strengths and fosters excellence. We recognize and intentionally address historical institutional barriers to student success by strengthening connections with Business School and campus-wide resources, engaging with industry partners, and lowering barriers to a wide spectrum of learning and growth opportunities.
What We Do
FaM is more than just an additional resource for first-generation and diverse students - it is a place to call home, where students are part of a validating environment that values their identity, accelerates their success, and deepens community. We support students' college completion by focusing on enhanced experiential learning opportunities, bolstering financial stability through paid mentorships, and increased access to academic support and career readiness programming that helps launch them into their careers after graduation.
FaM believes that students enter college with the essential strengths and skills needed to be successful. Throughout their participation in this program, students will connect with Business School and campus resources, deepen critical thinking skills, reframe complex problems, and develop new ideas. Our aim is to work alongside students and empower them to become the next generation of business leaders.
Interested in Joining FaM?
You qualify for FaM if you are an undergraduate student in the CU Denver Business School who identifies as first-generation, multicultural, or both.
You are a first-generation student if neither of your parents has completed a four-year college degree.
You are a multicultural student if you identify as racially diverse (Black, Indigenous, or Person of Color).
An application to FaM is required, please read on for more details. Through engagement with the FaM program, students will have access to academic success strategies, mentors (peers, faculty and career), training and workshops that help develop learning and leadership skills, personalized roadmaps for success, referrals to campus resources, and more. FaM students will have ongoing opportunities to be in community with other students, faculty, staff, and alumni who identify as first-generation and/or multicultural. Through close collaboration with local industry leaders, FaM students will also have unique opportunities to "be who they can see" through job shadow days and career mentorship.
The FaM Application has been closed for the 2023 Cycle and will re-open in March 2024 for the 2024 Cohort. We hope you consider applying then!
Year 1: Every semester, participants must:
attend at least one site visit, at least one workshop/ event, and at least one lunch & learn or additional workshop
meet with your mentor at least two times a semester to discuss and work toward measurable goals
maintain regular communication with program staff
maintain a 2.5 GPA

FaM scholarship recipients must maintain a 2.75 GPA. Students interested in applying for the FaM scholarship must submit a separate application through the Scholarship Universe as indicated in the FaM program application. 

understand that FaM participation is a journey of active learning, deepened community, growth, career pathing, and college completion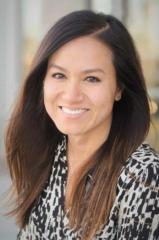 Nimol Hen, Director (Pronouns: She/Her)
Thank you for visiting our FaM page! My name is Nimol Hen (click on the audio name badge below to hear how I pronounce my name!). 
Having arrived in the US as a child refugee, I am a proud first-generation college graduate. Like many first-gen'ers and students of color, I would not be where I am today without the champions I met along my academic journey who helped me access the resources I needed to thrive as a student and complete my degree. Most importantly, they believed in me and helped me see my own potential, and for that I will always be grateful. I now hold a master's degree in public administration. I am incredibly humbled to have this opportunity to serve, and advocate for, our students through the FaM program. I look forward to seeing you in person or virtually!

Contact: Nimol.Hen@ucdenver.edu
Dominique Maes, Program Manager (Pronouns: She/Her)
Growing up in Denver, CO, I was fortunate to have the support of dedicated professionals who encouraged me to pursue higher education. I am proud to be the first in my family to attend college and grateful for the community of diverse learners that helped me earn my Bachelor's degree in Social Work from CSU Fort Collins. I continued my education at MSU Denver where I was able to delve deeper into my passion for empowering underrepresented students in higher education. Now, as the Program Manager for the FaM Business Program, I am thrilled to contribute to the growth of first-generation and multicultural leaders in the business world. It is an honor to watch our students gain knowledge and confidence, and I am excited to continue celebrating their success. When I'm not working, I enjoy cooking, reading, traveling, creating art, and spending time with loved ones, including my fur baby, Leia.

Contact: Dominique.Maes@ucdenver.edu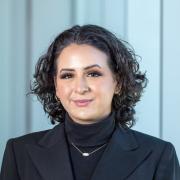 Hanah Salis, FaM Student Assistant (Pronouns: She/Her) 
Hello! My name is Hanah, and I am a Junior at CU Denver, majoring in Business Administration with an emphasis on Management. I moved to Colorado to attend college and am so excited to have found a place in the FaM Program. I am looking forward to advocating for FaM students!

Rahwa Desta, FaM Student Assistant (Pronouns: She/Her) 
Hello! My name is Rahwa Desta and I am a first-generation Senior majoring in Business Administration with an emphasis on Finance. I was born and raised in Aurora, CO and I come from an Ethiopian/ Eritrean background. I previously worked at the Center of Pre-Collegiate, assisting first-gen middle and high school students with academic support and applying for college. Since FaM launched, I've been able to find my community on campus and I'm excited to be an advocate for our  FaM students!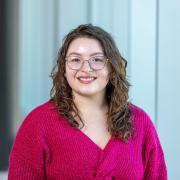 Reyann Gallegos, FaM Student Assistant (Pronouns: She/Her)
Hello! My name is Reyann "Rey" Gallegos and I am a first-generation junior majoring in Marketing with a minor in Psychology. I am a Colorado native and have lived most of my life in rural Brighton, CO. My Hispanic background has shaped my views on minority student access to higher education and support, which is why I am so excited to advocate for students as a FaM Peer Mentor and assistant.