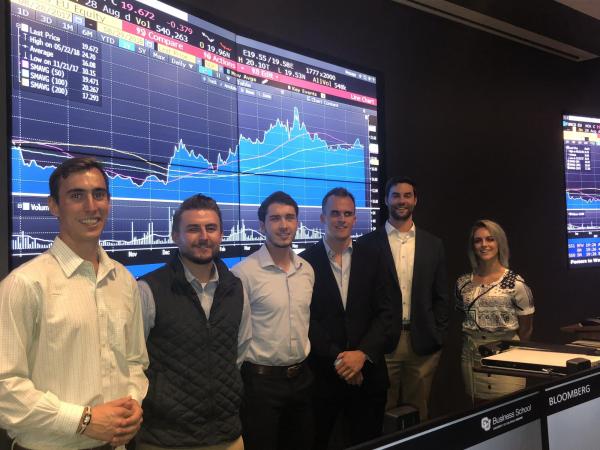 Portfolio Management Group strives to equip students with the tools to perform equity research and analytical skills to evaluate market conditions. Building relationships with industry professionals is a top priority to ensure firms are receiving the very best candidates from the CU Denver Business School. Former Business School students founded the club which has become an integral part of the university. Each semester we manage two virtual portfolios. The first being a fully automated algorithmic portfolio where we code and use machine learning to create and back test our state of the art fully automated trading systems. Our second portfolio is a more traditional approach to investing and portfolio management where decisions on portfolio allocation is based off of fundamentals of companies and also micro and macro-economic factors. 
Benefits
New members will start as a Junior Analyst who creates recommendations on companies and presents them to the club. Each member of the executive team started as a Junior Analyst and has found a passion for managing portfolios growing into each of their roles today. Our experience and relationships with the Business School give us plenty of resources for each member to succeed in our group and in the classroom. Former members have graduated and moved on to do some pretty cool things in the financial world. You will also learn skills such a coding, machine learning, quantitative finance, cloud computing, and automated trading which are amazing skills to have in general but are especially great to have if you are looking for jobs in finance outside of the traditional sales and customer service careers.
How to contact
For more info on how to join PMG please visit our site. On our site, you can find info about when and where we meet, track the performance of both of our portfolios in real-time, and sign up for notifications. There is no application process just show up to one of our meetings and meet some incredible students.
Faculty Advisor: Yosef Bonaparte
More information: Website | Facebook | Email