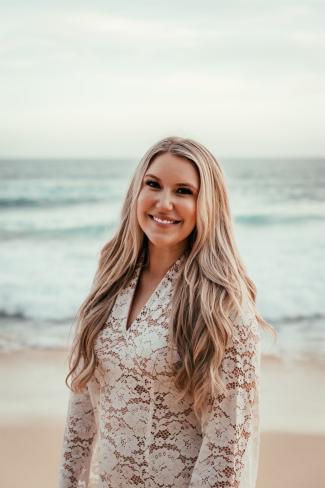 Instructor
Marketing
Sarah Erickson is a proud CU Denver Business School alumna, receiving an M.S. in Marketing following a B.A. in Communication Studies. She graduated Summa Cum Laude and "With Distinction." 
Before serving as faculty, Erickson served four years as the University's Public Relations Manager. Here, she developed the institution's annual media relations and crisis communications plan, oversaw the media relations team, collaborated cross-functionally with the marketing department on outbound and digital content creation, and served as the spokesperson on behalf of the university. Over the years, Erickson has secured hundreds of global, brand-enhancing press hits, including mentions in the New York Times, Forbes, CNN, the Wall Street Journal, and more. 
Before serving as a marketing and PR professional for the University, Erickson worked as an account manager in a Colorado-based advertising agency. She had clients ranging from Polaris Adventures to the Banner Healthcare System. She has also spent time managing communications and marketing for a Denver restaurant, music studio, and conducting consulting work. Erickson also served on the Colorado Women's Chamber of Commerce YP Board of Directors for nearly three years. She enrolled in and completed the Women of Impact and Influence Leadership Program in 2020 and holds multiple certifications from the Department of Homeland Security, including Public Information Officer (G290) and Joint Information Center (G291). 
Erickson's areas of expertise and interest include consumer behavior and psychology, brand identity, neuromarketing, and more.