Clare Ashton, Internal Auditor at Shell in London, U.K.
From designing offshore platforms to assessing risk profiles
It is 11:30 a.m. at London's Heathrow airport and Clare Ashton (GEM '17) is about to board a flight to Australia where she will spend the next week examining her company's local business operations. Hopping on a plane to a new global location is not unfamiliar territory for Clare. From the Caribbean to West Africa, Singapore to Russia, her role as Internal Auditor at Shell has taken her to six continents. Assessing risk profiles, evaluating asset levels, and reviewing business objectives is quite literally a world away from where this engineer was just a few years ago. 
Clare's career at Shell began 12 years ago as a mechanical engineer.  She joined the company because she wanted to put her engineering degree "to good use." She reflects, "We all need energy. Reliable energy improves our quality of life. I wanted to do something with my degree and training that would be useful for society and our communities. Working for Shell has provided me with those opportunities." 
Never one to shy away from a challenge, Clare sought out assignments that gave her a chance to grow her technical acumen as well as work in foreign countries. Her talent, drive, and intelligence were quickly recognized and she began earning roles of greater scope and responsibility. Eventually leading her to work with cutting-edge technology in the design of new offshore platforms in the North Sea and the Gulf of Mexico.  Solving the design challenges of these platforms while balancing the regulatory guidelines required got her thinking about her career beyond engineering. She knew that over the past ten years she had amassed a solid foundation of experience and was steadily advancing. Clare pondered, should she continue on her current path in the technical world of energy? Or was it time to start considering the commercial side of the business?
The big picture coming into focus
As Clare's experience grew, so did her appreciation for how policy and regulation impact an energy company's overall strategy.  She explains, "Regulation and policy play a central role in how an energy company operates, the decisions it makes, and the bottom line. I knew that this was an area I needed to understand better if I wanted to take my career to the next level." So she began researching graduate school options.
Clare decided that the Global Energy Management Program at the University of Colorado Denver Business School was her next step.  She wanted a program that focused exclusively on the business of energy.  She sought courses that intertwined the geopolitical, economic, regulatory, and financial markets that all too often dictated an energy company's bottom line.
Clare reflects, "Having professors with real-world energy experience along with classmates from all different industry sectors expanded my view of all of the possibilities this industry offers. Furthermore, I was able to learn from and develop relationships with energy executives through the Executive-in-Residence program. My experience as a GEM student was instrumental in helping me determine what I wanted in my career and what I needed to do to get there."
Learning beyond the classroom is one of the GEM Program's major tenets. The program strives to provide students with opportunities, like their one-of-a-kind Executive-in-Residence program, to help build the "soft skills" so crucial to successful leadership. Throughout the 18 month-long program, students will attend workshops on team building and presentation skills, attend energy production and distribution site tours, and network with other students from around the world.
"The GEM Program gave me a comprehensive view of the whole industry as well as the commercial side of the business. It taught me what value means to an energy company. I gained a strong understanding of the analytical decision-making process companies utilize; this included a deep dive into commercial agreements and capital investments, taxation, financial analysis, and how regulations intersect every part of this process.  This education laid the foundation for me to transfer from a highly technical role to one focused on the company's business operations," relates Clare.
Taking the leap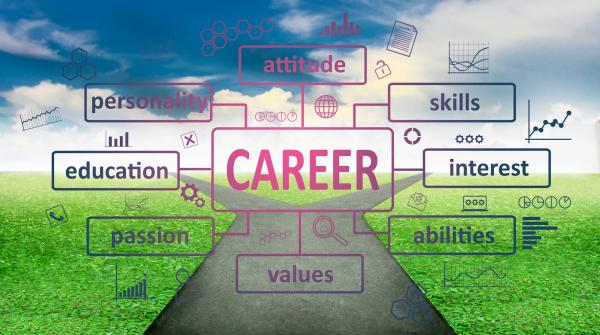 As Clare was finishing her degree, the internal auditor role became available. She knew it was now time to take the leap and apply. This position offered her the opportunity to use her newly attained business degree and to work internationally.
"I felt well-prepared for the conversations that would take place during her interviews thanks to the education and training I received through GEM.  The hard work and sacrifice of completing such a rigorous degree while working full-time paid off and I got the job," relates Clare.   
Now two years later, Clare has not looked back.  She reflects, "I love my role because I have the privilege of working with a talented and diverse team of professionals from around the world. It is incredibly fulfilling to have a position where I use both my engineering and business degrees towards such important work."
Clare transformed her career.  She went from designing offshore platforms to examining the business operations of a large multinational company. The GEM Program is proud to have played a role in helping her get there and we can't wait to see what she will do next.