Marissa Anderson, Manager of Data Analytics with BTU Analytics, LLC, believes in the power of data-driven insights
How big data is fueling one GEM Alum's career
Data is "big" for Global Energy Management alum, Marissa Anderson ('13), who leads the data team at
BTU Analytics
, a prominent energy analytics firm focused on North American oil, NGL, and natural gas markets.  As the Manager of Data Analytics, no two days are the same for Marissa and she relishes that fact.  Whether it is discussing strategy with the executive team, managing a project, or analyzing large datasets, she is ready to tackle the next challenge.
"The cyclical nature of the oil and gas industry has made data analytics an essential element of decision-making for energy leaders today, "Marissa says. "The right data analytics have the power to show where the opportunities are during the booms as well as during the downturns. That's what I love about my job. I am in a position to find out the 'why' to a problem and then develop creative options to solve it."
From the oilfield to market predictions to human capital management, oil and gas companies have recognized the impact of big data on their bottom line.  For those who aren't familiar, "big data" refers to sizeable amounts of diverse information sets that grow at an exponential speed.  Volume, velocity, and variety are the three V's that matter most in this expanding discipline. Determining what data is relevant and why it is at the center of what Marissa does. 
"Computing power and technological advancements have led us to the age of data. In my role, I see myself as the interpreter between the analytics floor and the client. I have the unique opportunity to look at large sets of highly technical information and convert it into solutions for our clients.  My GEM education was the stepping-stone for my current success. It gave me a broad understanding of the industry as a whole while at the same time teaching me how to analyze the challenges and opportunities of each sector," relates Marissa.
Curiosity leads to a career change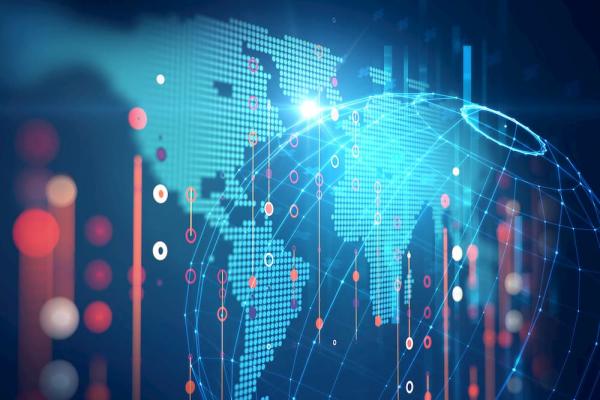 Crunching data sets is not where Marissa started.  After earning her bachelor's degree in chemical engineering at the Colorado School of Mines, she was hired by URS as a process engineer and spent her days completing design work for natural gas plants.  While at URS, Marissa started to become more interested in the business side of a project.  Her curious mind wanted to know why one project moved forward while another did not.  As her tenure with the company grew, she recognized that to build her future options beyond technical roles she needed to hone her business skills.
Marissa recounts, "The GEM Program opened up a new world for me. When I started, my intent was not a complete career change but to better understand the business of energy and the opportunities available.  After completing courses in economics and finance, I quickly realized that these are the questions and challenges I like to solve. I was only halfway through my degree when I accepted an offer for an energy analyst position at a market analytics firm and I have not looked back."
Propelling your career isn't always linear
Now with nearly 15 years of experience in energy, Marissa recalls Sheryl Sandberg's quote that 'careers are a jungle gym, not a ladder' when asked about her strategy for career advancement. "I've always welcomed the chance to take on a new role, even if it was outside of my comfort zone. I am a very detail-oriented person and I like to dive into intriguing problems and develop ways to solve them. To advance your career, I believe it is crucial to recognize and leverage your strengths along with your experience. Accepting a lateral career move can prove to be the best option to propel your career ahead," Marissa states.
It is no surprise that Marissa's approach has paid off; she is now leading a diverse team and solving the problems she loves.  Marissa reflects, "Energy is at the foundation of society today. I feel fortunate that in my role, it is my job to understand what is going on in this industry and why. GEM showed me that there is no limit to the opportunities in energy and provided me with the tools to shift my career focus from engineering to business. My GEM degree was a smart investment in myself and I continue to reap the benefits."
Marissa started with a quest to advance her business acumen and found a career she loves.  The GEM Program believes in helping global energy professionals discover the limitless opportunities the industry has to offer and provides the education that will get them there.