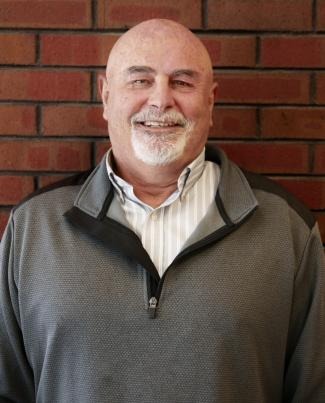 Professor • Director of Managing for Sustainability • Discipline Director
Management • Health Administration • Managing for Sustainability
Blair Gifford is the director of the international health management certificate in the health administration MBA programs. Gifford is the founder, first director of the Center for Global Health (2003-6), and current executive committee member of the Center for Global Health at the University of Colorado. Gifford is also the founder and current board chair of Global Health Connections, Inc., a not-for-profit in Denver that serves to broaden health education globally. Gifford is also the principal of Health Beyond Borders, LLC, an international health consulting organization.
Gifford's current research efforts focus on: 1) the globalization of western-based health service organizations into new markets around the world, and 2) the provision of community health worker programs in developing nations.
He teaches international health courses in the on-campus Health Administration MBA and Executive Health Administration programs. He also teaches the travel/study courses for these programs (Haiti, Thailand, China, India, etc.). His visiting academic appointments include: visiting professor at the School of Commerce, Tsinghua University in Beijing, China; visiting professor at Yale University's School of Public Health; and, visiting professor in the Sociology Department and the Institute for Health Services and Policy Research, Northwestern University.
Prior to his appointment at the University of Colorado Denver, Gifford worked as the director of hospital studies at the American Hospital Association and as a systems engineer for IBM.
Education
PhD Sociology, University of Chicago
MA Sociology, University of Chicago
 BA Economics, University of California at Santa Cruz
Areas of expertise
Health Services Delivery
Social Responsibility for Multinational Corporations
Employee Satisfaction and Retention
Strategic Human Resources Management
International Health Reform Policy
Market Entry by Western Health Organizations into Foreign Markets
Delivery of Maternal/Child Health In Developing Nations
Corporate Social Responsibility In Developing Nations
Research
New Models of Social Responsibility by American Multinational Corporations
Competencies of Health Care Leadership
Is There a Growing Demand for Western-based Health Facilities In China?
Development of Health Management Techniques for Health Facilities in Developing Nations
Publications and presentations
"Improving clinical outcomes and access to care for the community-based outpatient treatment of acute malnutrition in the pediatric population of Léogâne, Haiti." Oxford University Health Journal.
"The Current Status of Cancer Care in China," a white paper for a top U.S. Cancer Institute.
"From Medical Tourism to the Globalization of Health Services." A chapter in Global Health Management, Health Administration Press.
"The Impact of Global Medical Travel on Public Health Services in Brazil, India and Thailand." Journal of Health Administration Education, Vol. 30, #4: 267-282.
"Characteristics of Chinese Healthcare Facilities: A Comparison of Chinese Hospitals to the International Market." Journal of Healthcare Management (forthcoming), (with Wood, D), 2005.
"Strategies to Enter the Burgeoning Private Hospital Market in China." Advances in Healthcare Management, (with Wood, D), 2005.
"Unforseen Policy Effects on the Safety Net: Medicaid, Private Hospitals Closures and the Use of Local VAMCs." Research in the Sociology of Health Care, (with Manheim, LM & Cowper, D.) 2002.
"The Relationship Between Hospital Unit Culture and Nurses' Quality of Work Life." Journal of Healthcare Management, (with Zammuto, RM & Goodman, E. ), 2002.
"Quality of Care in a Medicaid Managed Care Program: Adequacy of Prenatal Care for Teens in Chicago?" Public Health Nursing, 2001.
"New Factors in the Antitrust Regulation of Hospital Mergers." Journal of Healthcare Management, 1999.
"Obstetricians' Receptiveness to Teen Prenatal Patients Who Are Medicaid Recipients," Health Services Research, 1997.
"Physicians and the Strategic Management of Hospitals: Lessons From the Past." Research in the Sociology of Health Care, 1996.
"Gatekeepers and the Medical Specialist: The Impact of Managed Care on Rheumatologists." American Association of Preferred Provider Organizations, (with Feinglass J., Schroeder J., Manheim L. ) 1992.
"Modeling Hospital Closure Relative to Organizational Theory," Social Science and Medicine, (with Mullner, RM.), 1988.
"The Effects of Corporate Restructuring on Hospital Policy Making," Health Services Research, (with Alexander, JA, Morlock, LL ) 1988.
Over 40 presentations in the last 10 years, ranging from refereed academic conferences to invited lectures to presentations at community groups.
Affiliations
Educational Director, Capitis Healthcare International (China programs), 2005
Chair, World Community Services Committee, Denver Rotary Club, 2004-present
Chair, Health Concerns Task Force, Rotary District 5450, Colorado, 2003-2005
Director and Founder, Center for Global Health, University of Colorado Denver, 2002-present
Associate Professor (Special Appointment), Clinical Sciences Department, University of Colorado Health Sciences Center, 2001
Paul Harris Fellow, Rotary International Foundation, 2001
Visiting Fellow, Edith Cowan University, Perth, Australia, 2001
One Year Faculty Fellowship, University of Colorado Denver, 2000-2001
Visiting Scholar, Center for Health Services and Policy Research, Northwestern, Northwestern University, 2000-2001
Robert E. Park Lectureship, Department of Sociology, University of Chicago, 2000
Board Chair, Denver Architecture Foundation, American Institute of Architects, 1994-1999
Consulting: Newmont Mining - Health Assessment in Ghana, Chinese Hospital - San Francisco, Capitis Healthcare International
Professional Memberships: Academy of International Business, International Sociological Association, American College of Health Care Executives, Health Services Research Association