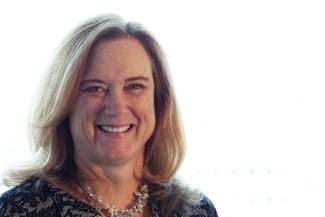 Clinical Assistant Professor of Marketing
Marketing
Mary Lee Stansifer has published articles on cross cultural consumer behavior. Her primary area of teaching has been international marketing. She also regularly teaches Principles of Marketing, and has also taught Freshman Seminar: Current Topics in Business, Marketing Management, Consumer Behavior, Marketing Research, and International Management. Since 2001, Stansifer has taught several Maymester travel courses, Marketing in Spain (2 times), Marketing in Costa Rica (3) and Marketing and IT in Chile (1). Her corporate marketing experience includes work at Calder LaTour Associates and Sterling Drug Inc.
Learning about international business has been a guiding principle in Stansifer's career. She has participated in three faculty development programs that spend two weeks visiting businesses overseas. The programs she has been on are China and Hong Kong, Vietnam and Southern Africa (S. Africa and Namibia). In addition, she travels when she can (England, France, Australia, Japan, Laos, Easter Island, Brazil, Zimbabwe and Botswana) and gathers stories of consumers, photos of stores, products, and advertising.
High Impact Practices (HIP) are a major component in Stansifer's teaching. HIP is an emphasis on student engagement. This includes freshman seminars, travel courses, global and diversity concentration, writing intensive classes and collaborative (teams) classes. She received two grants to participate in a semester long HIP workshop on teaching writing intensive classes and global and diversity classes.
Education
PhD International Marketing, Northwestern University
MBA Marketing, Indiana University
BA Political Science, Spanish, Latin American Area Studies, University of Kansas
Areas of Expertise
International Consumer Behavior
Publications and presentations
"Cross-National Product Dimensions," Dimensions of International Business. ed. N. Papadopoulos. 1991.
Stern, Louis W., Adel I. El-Ansary, Roy A. Miller, Mary Lee Stansifer, and Yong June Kim, Instructor's Manual With Tests for Marketing Channels, Third Edition. 1988.
"Cross-National Product Dimensions," Academy of International Business Annual Conference. 1990.
"Cross-National Consumer Values as Measured by the Rokeach Value Survey and the List of Values," Association for Consumer Research Annual Conference. 1990.
"Change in the Mexican American Family: The 1960s to the 1980s" AMA Workshop, Cultural and Subcultural Influences II. 1987.
Awards
High Impact Practices (HIP) grants, University of Colorado Denver, awarded twice
Affiliations
Journal of Advertising Reviewer for Special Issue on International Advertising
Academy of International Business Conference paper reviewer 1990 and 1991
Symposium on Cross-Cultural Consumer and Business Studies Conference paper reviewer 1993
Women's Issues Committee of the Faculty Assembly
Marketing Club Faculty Advisor
People's Task Force of the College of Business