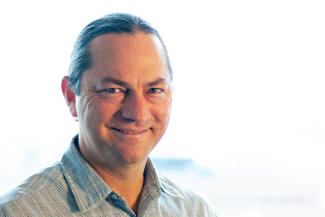 Instructor • Program Director of Professional MBA
Accounting • Managing for Sustainability • Professional MBA Program
Roger Stace's current research focuses on how behavioral science can be applied to healthcare, performance measures, and ethics education. In addition to teaching accounting topics, Stace is the campus leader for the Daniels Fund Ethics Initiative at the CU Denver Business School.
Education
Master of Commerce in Business (by research), University of Western Australia
CPA, Australia
CMA
Area of Expertise
Managerial Accounting
Applied Ethics
Accounting for Sustainability
Evolutionary Psychology
Publications and presentations
Triple-Bottom-Line Goals in a Management Control System: Experimental Effects on Commitment and Trust, AAA Management Accounting Section (MAS) Meeting Paper. 2013.
Integral team effectiveness: Validity analysis of a theory-based measure, Ron Cacioppe, Team Performance Management. 2009.
Evolution and integral leadership: How the Homo got its sapiens, Integral Leadership Review. 2009.
Transcendence is sexy: A biological signaling model for the evolution of levels of consciousness, paper presented at Integral Theory Conference. 2008.
The evolution of compassion: Innate status signals explain diverse OB constructs, research seminar presented at the Graduate School of Management, University of Western Australia. 2007.
Lead author on National Indicators of Well-being: Lessons from Pacific Island Countries' Tourism (co-authors: Alistair Brown, Maya Purushothaman, Arno Scharl, and Albert Weichselbraun) Asia Pacific Journal of Tourism Research. 2007.
Incentive Schemes, Regulatory Focus, and Economic Agents, interactive paper presented at the American Academy of Management Annual Meeting, August 2006, Atlanta.
Transcendent business goals resonate with managers, paper at "Business as an Agent of World Benefit: Management Knowledge Leading Positive Change" Global Forum, October 2006, Cleveland