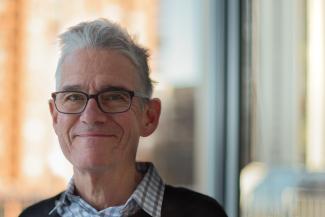 Dean
Dean • Dean's Office
Office 6000E
Scott Dawson is Dean of the Business School at CU Denver, an urban-serving research university located in the center of one of America's most exciting cities.  The Business School serves approximately 1900 undergraduate and 1800 graduate students, and includes 110 faculty and staff.
After completing his MBA and PhD in Marketing from the University of Arizona in 1984, Dawson started his academic career at Louisiana State University and in 1985 returned to his hometown to join the faculty at the School of Business at Portland State University (PSU).  He served as Associate Dean for Graduate Programs and Research from 1995-2000, and Dean from 2000-2014.  From 2014-2019, he served as Dean of the Orfalea College of Business at Cal Poly, San Luis Obispo.
Since Dawson became Dean in July 2020, CU Denver's Business School has created and implemented a new strategic plan with a vision to build a stronger Denver and better world, and focused on three areas of societal impact: inequality, health and well-being, and sustainability.  The plan also includes initiatives to further five centers of excellence.  Soliciting input from many constituents, a new brand was launched in 2022 that positions the Business School as Denver Built, Global Ready.  A number of new programs have been launched since Dawson's arrival, including an EMBA and MS in Entrepreneurship, with an Executive Doctorate in Health Administration and MS in Sustainable Business due to start in fall 2024. Dawson's strong mission to support student success has led to the implementation of programming including the First Generation and Multicultural program and courses in which students are supported by peer coaches.