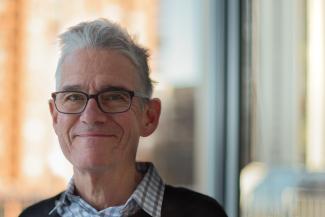 Dean
Dean • Dean's Office
Office 6000E
 After completing his MBA and PhD in Marketing from the University of Arizona in 1984, Scott Dawson started his academic career at Louisiana State University and in 1985 returned to his hometown to join the faculty at the School of Business at Portland State University (PSU). At PSU, he taught a variety of marketing and strategy courses, both in the undergraduate and MBA programs, while focusing his research on consumer behavior. He served as Associate Dean for Graduate Programs and Research from 1995-2000, and Dean from 2000-2014. Under his leadership, the Business School raised $17 million in private funds and $20 million in State funds for a major building addition and renovation, opened a new Center for Real Estate, launched multiple specialized masters programs, elevated the research profile of faculty, and raised funds for 13 faculty fellowships and professorships.
From 2014-2019, he served as Dean of the Orfalea College of Business at Cal Poly, San Luis Obispo. During this time, the College made major progress on student success, including achieving a 78% four-year graduate rate and a 96%-rate of students employed or enrolled in graduate programs at the time of graduation. During his tenure, the College introduced specialized masters programs in Business Analytics and Packaging Value Chain, reconnected hundreds of successful alumni through an executive in residence program, and built a vibrant advisory board with representatives from the major Silicon Valley technology companies.
Scott craved an opportunity to return to an urban serving business school and is thrilled and honored to take the leadership role as Dean of the CU Denver Business School. His daughter Whitney and son Conor live in Portland, Oregon, and his partner Jennifer will be transitioning to Denver over the next year. Scott has been an avid distance runner most of his life.