Many risk management and insurance industry professional organizations support the Risk Management and Insurance Program at CU Denver.
They support our students in a variety of ways by:
Allowing our students to become members
Sponsoring attendance at their monthly meetings
Providing scholarships to attend local and national conferences
Providing academic scholarships
Mentoring
They provide great educational support and networking opportunities! RMI Students - Join Now and Attend Meetings!
Become a RIMS student member here, then contact Sarah Kelsey to attend a meeting. Your lunch will be sponsored by a RIMS member.

RIMS membership is open to all professionals with risk responsibilities and provides practical learning, resources, and connections for individuals at every point in their career. The many valuable benefits of membership include cutting-edge industry news from Risk Management magazine and RisKWire™ daily news service, timely professional development presentations addressing the most pertinent topics, and the broadest range of networking opportunities available in the industry. CU Denver full-time RMI Students can become a member and attend monthly meetings at no charge.
Enhance your career:
Attend highly valuable educational workshops, webinars, and online courses covering timely topics including risk management, enterprise risk management, finance and insurance.
Stay ahead with the latest industry news from RiskWire™ daily news service and Risk Management magazine.
RIMS Annual Conference & Exhibition offers the ultimate educational and networking experience with 120+ sessions full of best practices and new strategies.
Monthly meetings are typically held on the fourth Thursday of each month with lunch at Maggiano's. 
Visit the RIMS website​ to learn more about the RIMS Western Regional Conference, the RIMS Annual National Conference, and regular meeting schedules.

CU Denver students are encouraged to attend the Colorado CPCU Society Chapter meetings held on the third Tuesday of every other month. Gamma Iota Sigma members can become CPCU members and attend meetings at no charge. 
Contact Sarah Kelsey if you would like to attend.
What is a CPCU?
A Chartered Property Casualty Underwriter (CPCU®), is an insurance professional who has earned the CPCU designation; the designation is conferred by The Institutes. CPCUs are considered to be property-casualty insurance subject matter experts. In order to earn this prestigious designation, insurance professionals must meet certain requirements in the following areas:
Education
CPCUs pass eight national exams on topics including insurance law, accounting, risk management, and ethics. CPCUs continually update their base of insurance expertise by participating in technical and professional development workshops and seminars.
Ethics
CPCUs promise to abide by a Code of Professional Ethics, placing their clients' needs before their own.
Experience
CPCUs meet an experience requirement to become a CPCU and have proven insurance expertise and knowledge.
If you would like to attend a monthly CPCU meeting, please contact Sarah Kelsey.
For more information on becoming a CPCU, visit The Institutes.
The CPCU – Loman Foundation also sponsors scholarships to cover the expenses or out of town RMI internships. CPCU sponsors CU Denver students to attend their national conference each fall.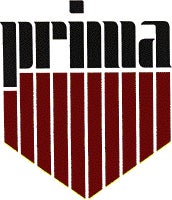 CU Denver RMI students are invited to become PRIMA members and attend monthly meetings at no charge. Apply for membership.
Contact Sarah Kelsey to attend monthly meetings
Colorado PRIMA exists to increase the proficiency of risk management, insurance, and benefits in government and other public entities through education and networking and to support the mission and goals of PRIMA as directed by its Chapter members.
Monthly meetings are held on the third Thursday of the month in different locations in the Denver area. See their website for more information. The Colorado PRIMA Annual Conference is held in August at various Colorado resorts. PRIMA sponsors a student to attend.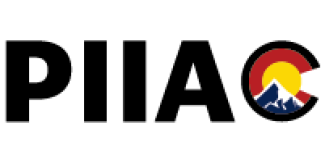 Professional Independent Insurance Agents of Colorado, serves as a professional property and casualty trade association for the independent agent property and casualty segment of the insurance industry.
They represent more than 2,500 independent insurance agents in Colorado.
PIIAC membership is comprised of leaders in the insurance industry. Its members and staff are dedicated to recruiting new talent into the industry and supporting education.
The Global Association of Risk Professionals (GARP) announced the addition of the University of Colorado Denver Business School to the GARP Partnership for Risk Education. The Partnership for Risk Education is a framework through which academic institutions can ensure that their risk management course offerings are aligned with global industry needs and best practices. Affiliated schools incorporate the curriculum of one of GARP's globally recognized professional certifications, the Financial Risk Manager (FRM) or the Energy Risk Professional (ERP), into their courses of study.
GARP's goal is to help create a culture of risk awareness within organizations from entry-level to board level.
In the areas of financial and energy risk management, GARP sets the global standard in professional designation with the FRM (Financial Risk Manager) and ERP (Energy Risk Professional) certifications. GARP promotes best practices in risk management and supports ongoing professional and career development for risk managers.
See our press release: CU Denver added to the GARP Partnership for Risk Education
Other Options
Other professional associations to consider:
Denver Insurance Collective Experience (DICE)