Leading-edge ethics education for the next generation of business leaders
The CU Denver Business School works hard to build an ethical foundation for our students by integrating robust ethics education into our entire curriculum and through diverse opportunities for students to explore ethical challenges in relevant, thoughtful, and impactful ways.
Our graduates are prepared to enter the workforce with a strong sense of ethical responsibility and the tools needed to fill their lives and careers with integrity, honesty, and accountability.
Student Opportunities
The Daniels Fund Ethics Initiative Collegiate Program offers many diverse opportunities for students to learn and apply ethics to their lives and future careers. Taking advantage these opportunities will help students build an impressive resume, express important values to future employers, and develop the tools needed to build lifelong personal and professional integrity.
Faculty Ethics Fellows - Apply Today!
The Ethics Fellowships are awarded to CU Denver faculty who demonstrate excellence in academic activities related to applied business, professional, and organizational ethics. Ethics Fellows are expected to make a substantial contribution to the objectives of the Collegiate Program and spread learning opportunities in ethical thought and decision-making in their respective area of focus. Click here to learn more about being a Faculty Ethics Fellow.
Applications to be a Faculty Ethics Fellow are now open for Spring 2024. Click here to apply.
Contact Gisella Bassani for more information about becoming an Ethics Fellow.
About the Daniels Fund Ethics Initiative Collegiate Program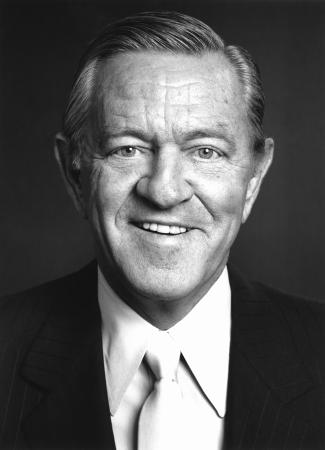 Bill Daniels was a born entrepreneur, widely considered one of the great business visionaries of the twentieth century. Bill achieved phenomenal success by working hard, passionately following his instincts, acting with ethics and integrity, and treating everyone around him with respect and fairness. His word was known to be as solid as any contract. His brilliance in business was matched by his sincere compassion for people and the desire to help those in need. In many ways, Bill Daniels truly was, "larger than life".
The Daniels Fund Ethics Initiative Collegiate Program drives the strengthening of principle-based ethics education throughout the Rocky Mountain region. The ultimate goal is to instill a high standard of ethics in our young people. 
The CU Denver Business School is one of 12 schools from nine universities—including four schools from the CU System—with a combined impact on more than 450,000 students, faculty, and business people. Working together, the Collegiate Program schools leverage individual school achievements to further strengthen and expand ethics education in the region. 
Daniels Fund Ethics Initiative Collegiate Program Schools
Collegiate Program Impact 2019-2020
408
Business leaders impacted

Daniels Fund Ethics Initiative Events
Bill Daniels: A man of compassion, ethics, and integrity
Bill Daniels believed integrity and unwavering ethical behavior provide "the ultimate business advantage".
Daniels Fund Ethics Initiative Principles
Act with honesty in all situations
---
Build trust in all stakeholder relationships
---
Accept responsibility for all decisions
---
Maintain open and truthful communications
---
Engage in fair competition and create equitable relationships
---
Honor the rights, freedoms, views, and property of others
---
Comply with the spirit and intent of laws and regulations
---
Create long-term value for all relevant stakeholders
Sign up for Ethics News & Events